The Challenge
Leadership in the Sea Services: The Junior Officers' Perspective
The 2019 Leadership Essay Contest focuses on the roles of leadership and character in America's Sea Services. 
Eligibility
Junior officers (LCDR/Major and below) from the U.S. Navy, U.S. Marine Corps, and U.S. Coast Guard are eligible to take part in the essay contest.
Length
2,250 words maximum (excludes footnotes/endnotes/sources).
Prior Publication
Essays must be original, not been previously published (online or in print) or being considered for publication elsewhere.
Awards
First Prize: $5,000 Second Prize: $2,500 Third Prize: $1,500
Submission Guidelines
Include word count on title page of essay but do not include your name on title page or within the essay.
Provide separate attachment to include biography and complete contact information -- i.e., work, home, and cell phone numbers; and home mailing address.
Selection Process
The Proceedings staff members will evaluate every essay and screen the top essays to a special Essay Selection Committee of at least six members who will include two member's of the Naval Institute's Editorial Board and four subject experts.  All essays will be judged in the blind -- i.e., the Proceedings staff members and judges will not know the authors of the essays.
Announcement of the Winners
Winners will be announced in the January 2020 Proceedings.
Selected Submissions
Lieutenant Commander James E. Brokaw, U.S. Navy
Lieutenant Commander Steven R. Moffitt, U.S. Navy
Major Brian Kerg, U.S. Marine Corps
Sponsored by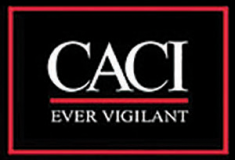 Dr. J. Phillip London and CACI International