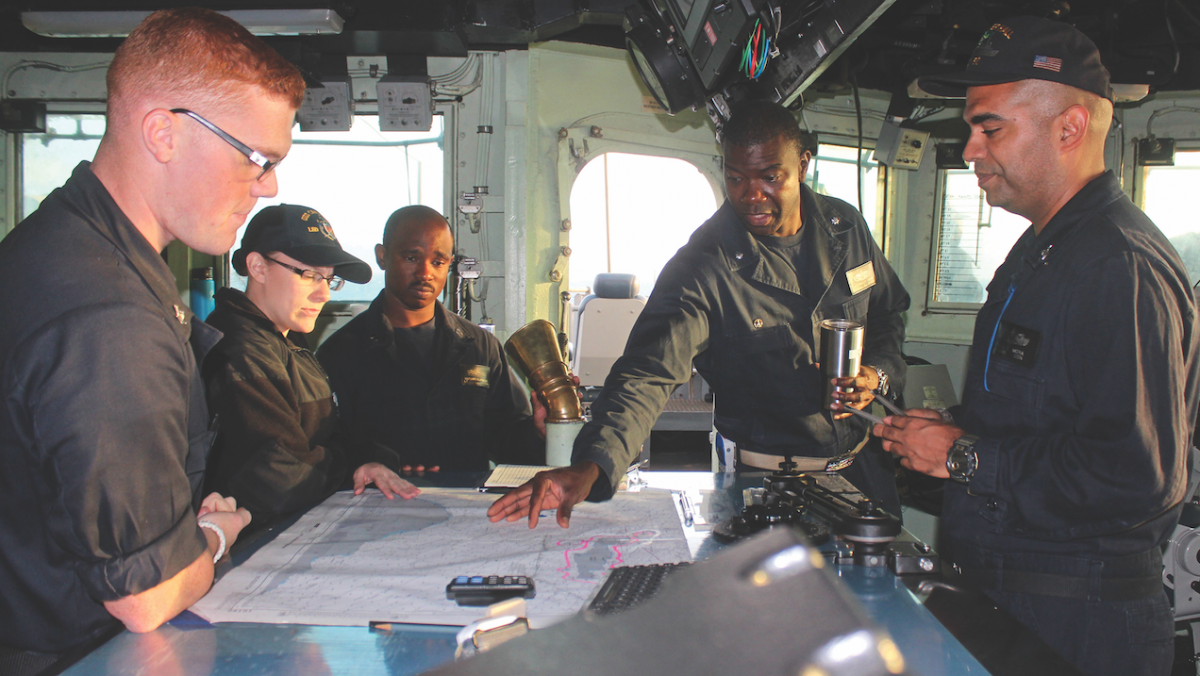 Ships and crews improve by establishing a culture centered on humility, accountability, and purpose. 
Off the coast of New England, a ship is observed returning home. Upon closer scrutiny, something is awry. The ship is sailing in circles and men on board scurry quickly about the deck. The response to an offer of assistance is an emphatic "No!"
I was a department head on that ship. We were a smart, well-intentioned crew who wanted to succeed. We were crippled, however, by our inability to perform an accurate self-assessment and by our disdain of off-hull input. After several successful missions on deployment, none of the crew expected to fail a major assessment on our transit home. We were off course, blinded by our ego, and in desperate need of a lesson in humility.