The Challenge
ADVANTAGE AT SEA, the new tri-service maritime strategy, is clear -- victory hinges on decision advantage. Its description of intelligence, however, is limited to grids, networks, and systems. While these are critical, commanders across the fleet and throughout history have reminded us that intelligence is, first and foremost, a product of people. This year's Naval Intelligence Essay Contest challenges you to think about the people in naval intelligence, the culture in which they serve, and the principles that guide them.
How does naval intelligence cultivate excellence in its fundamental principles while serving the objectives of the wider information warfare community and the needs of all warfare areas to execute the tri-service maritime strategy?
How can naval intelligence develop and enhance a diverse culture that empowers innovation and original thought and delivers unique and powerful insights that "expand decision advantage"?
What does "training and education for warfighting advantage in dynamic environments" mean for naval intelligence in the context of great power competition and Advantage at Sea?
Submission Guidelines
Open to all contributors -- active-duty, military, reservists, veterans, and civilians.
Essays must be no more than 2,500 words, excluding end notes and sources. Include word count on title page of the essay.
Essays are judged in the blind. Do not include author name(s) on the title page or within the body of the essay.
Submit essay as a Word document at www.usni.org/navalintelligence no later than 31 July 2021.
Essay must be original and not previously published (online or in print) or being considered for publication elsewhere. 
First Prize: $5,000
Second Prize: $2,500
Third Prize: $1,500
Selection Process
A panel of expert judges compiled by the U.S.  Naval Institute and Naval Intelligence Professionals will evaluate and judge all entries submitted to the contest. Essays will be judged in the blind—i.e., the judging panel will not know the authors of the essays. Since we receive so many submissions (more than 100 per month!), notification of acceptance on one of our platforms can take 4-6 months. We will notify you via email if your essay is selected for a prize or for publication.
Announcement of the Winners
Winners will be recognized at the Naval Intelligence Professionals' Annual Meeting.
Selected Submissions
Lieutenants Kyle Cregge and Shane Halton, U.S. Navy
Major Brian Kerg, U.S. Marine Corps
Captain Michael Van Liew, U.S. Marine Corps
Cosponsored by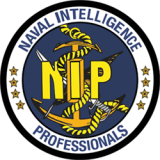 Naval Intelligence Professionals
Cosponsored by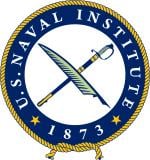 Naval Institute
Previous Winners
Chief Petty Officer John Minor, U.S. Navy
Captain Robert Holmes, U.S. Marine Corps
Commander Christopher Nelson, U.S. Navy, and Andrew Rhodes
Major Brian Kerg, U.S. Marine Corps
Lieutenant Sean Margot and Lieutenant Commander Tyson Meadors, U.S. Navy
Commander Mike Dahm, U.S. Navy (Retired)
Commander Christopher Nelson, U.S. Navy, and Eric Pedersen
Lieutenant Commander James Landreth, U.S. Navy