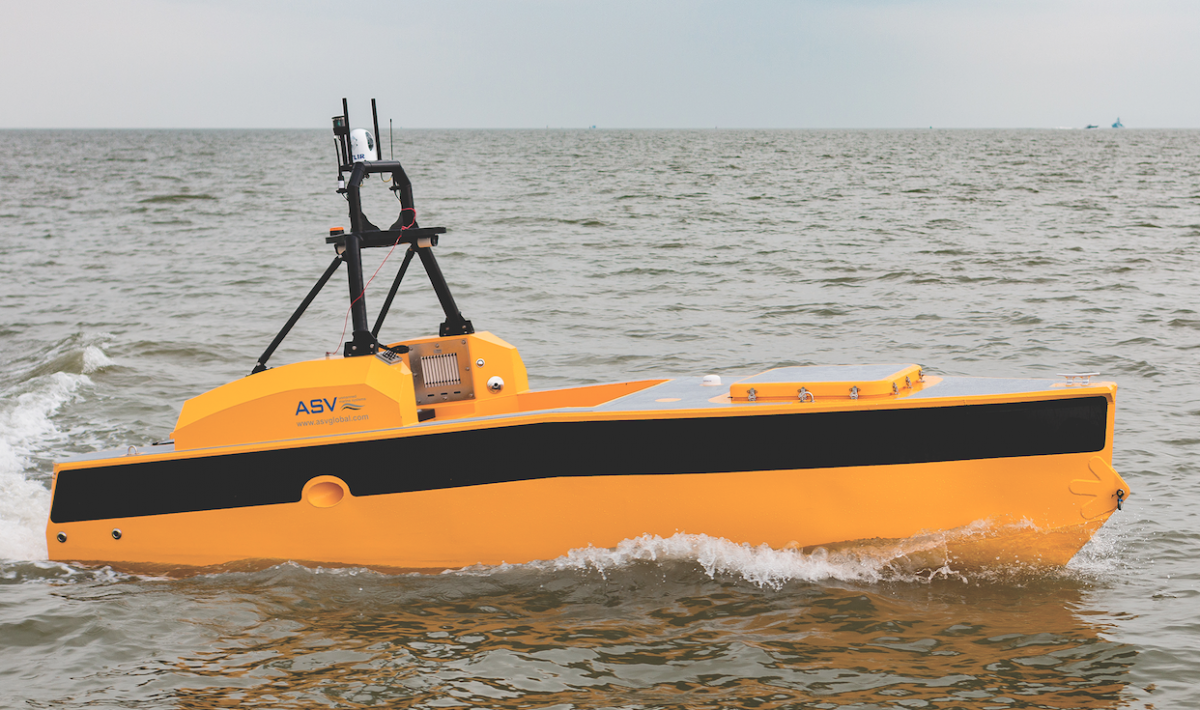 Both the Navy and the National Oceanic and Atmospheric Administration are experimenting with unmanned surface vehicles, like this C-Worker 5, to conduct hydrographic research and oceanic research. ASV Global
The University of Southern Mississippi (USM) awarded a contract to ASV Global of Broussard, Louisiana, in February for an unmanned surface vehicle (USV) to generate processes and procedures for use by the National Oceanic and Atmospheric Administration (NOAA) for hydrographic survey and oceanic research. 
The company now is building the craft—called the C-Worker 5—and will deliver it later this year. The university team will use the USV to prepare data and documentation to create a NOAA operations manual for the use of USVs for hydrographic survey. The craft will be based at the John C. Stennis Space Center in Mississippi and operate in the Gulf of Mexico.