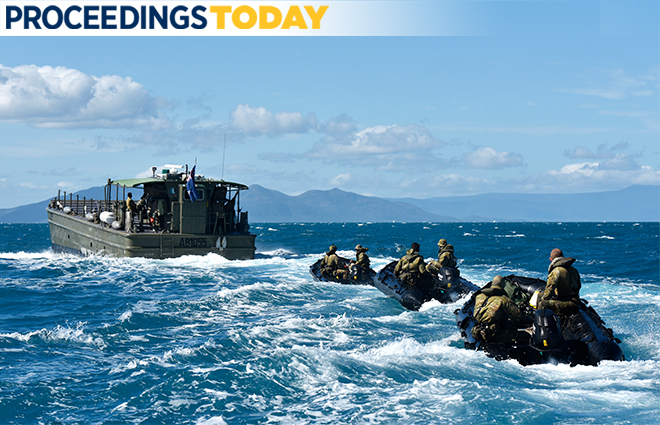 This week's photo shows members of the Australian Defence Force off the eastern coast of Australia in Exercise Sea Series 18.  U.S. Marines and Navy corpsmen with the Marine Rotational Force-Darwin are also participating in these exercises. 
(U.S. Marine Corps photo by Staff Sgt Daniel Wetzel.) 
For more Proceedings content, click here.