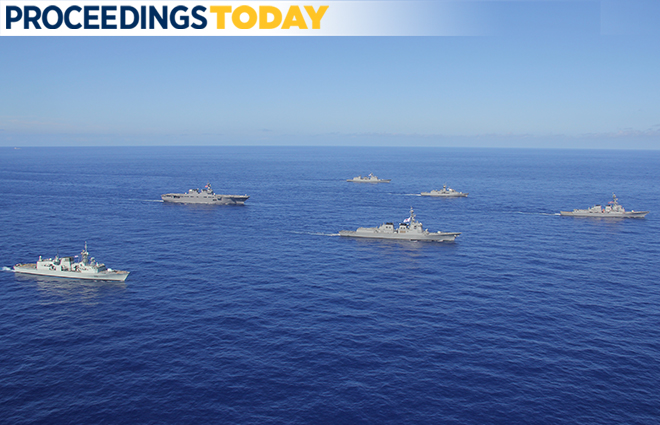 The 2016 RimPac Exercise. Photo: U.S. Navy
When participants of the world's largest naval exercise gather in Pearl Harbor this July for the Rim of the Pacific Exercise (RimPac), the traditional hard power, interoperability, and free-play-focused aspects of the exercise may garner the greatest attention. A select group of international participants, however, will head to Ford Island for the humanitarian assistance and disaster relief exercise (HA/DR), a small but influential component of RimPac programming boasting outsized expectations.
Participants will carry out operations associated with humanitarian assistance processes. Furthermore, as the soldiers, sailors, and airmen practice their roles in those HA/DR operations, they will find themselves among not only close allies and partners, but also potential competitors.
With RimPac 2018 fast approaching, the following recommendations will enhance and build on the past two HA/DR exercises.
Embrace the Civilians