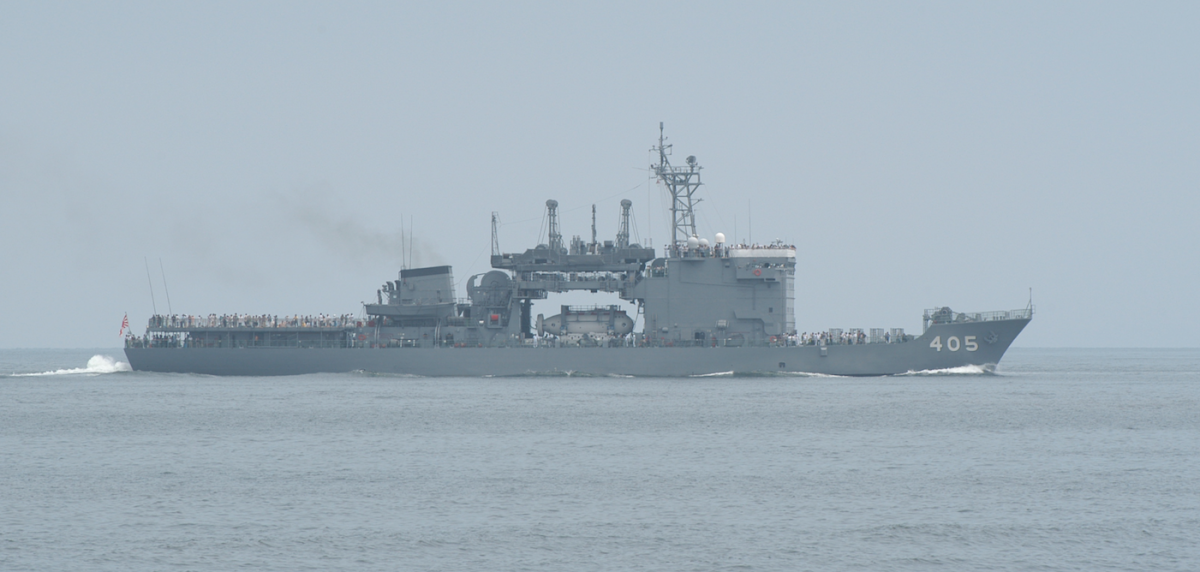 Mitsuhiro Kadota
The Japanese Maritime Self Defense Force retired its 33-year old submarine rescue ship JS Chiyoda on 20 March 2018 and replaced her with an identically named rescue ship commissioned the same day. The older ship, numbered AS-405 and pictured here transporting a deep submersible rescue vehicle, was launched in December 1983 and commissioned in March 1985. Displacing 4,450 tons fully loaded, AS 405 served as flagship for the 2nd Submarine Flotilla, a role now being carried out by the new Chiyoda, ASR-404. Both rescue ships were built by Mitsui Engineering and Shipbuilding in Tamano, Japan. With a 420-foot hull that displaces more than 6,000 tons, the newer Chiyoda is 51 feet longer and more than 1,550 tons heavier than her older namesake. While both units are powered by twin diesels, the younger rescue ship boasts more powerful engines providing a higher top speed. The newer Chiyoda also incorporates more advanced submarine rescue capabilities.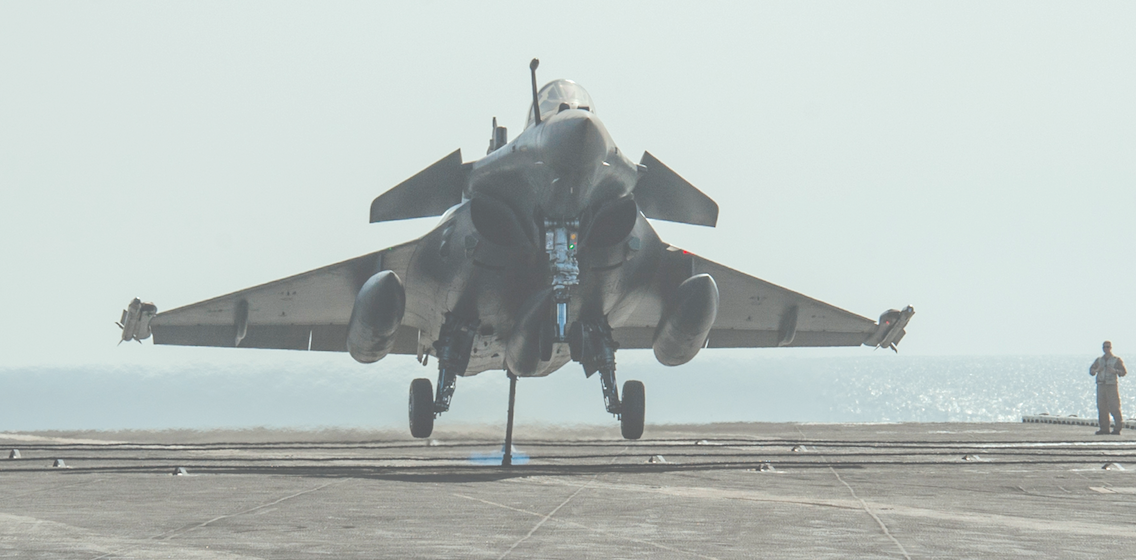 U.S. Navy, J.P. Wagner
France's sole aircraft carrier, the nuclear-powered Charles de Gaulle, is nearing the end of a comprehensive 18-month service life extension and she is expected to re-enter service this summer. The 43,000-ton carrier began its overhaul in early 2017 and the modernization work—which includes nuclear refueling, aviation upgrades, and combat systems modernization—is expected to extend the carrier's service life an additional two decades. To ensure that her carrier air wing is qualified and ready for operations from the modernized Charles de Gaulle, 12 French carrier-based Rafale M fighters (pictured here) and one E-2C Hawkeye airborne early warning aircraft were assigned to train with U.S. naval aviators at Naval Air Stations Oceana and Chambers Field in Virginia this past spring. The French air wing, including some 350 sailors and naval aviators, were also integrated into Navy Carrier Air Wing 8 for at-sea carrier training on board the USS George H. W. Bush (CVN-77).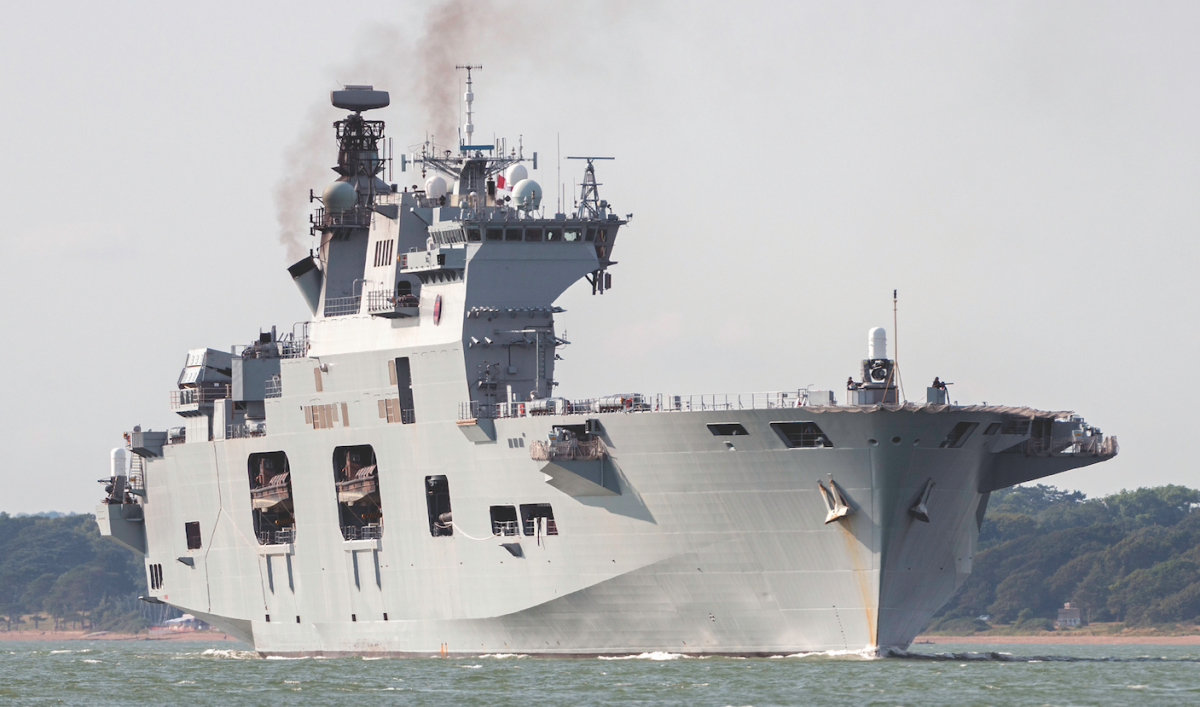 Gary Davies, Maritime Photographic
This past March, Britain's Royal Navy retired the 21,000-ton assault helicopter carrier HMS Ocean. Rather than being scrapped, the Ocean will be transferred to Brazil's navy by early summer. Built in Scotland during the mid 1990s and delivered in 1998, the Ocean has six deck landing spots for Merlin-sized helicopters and internal hangar space for up to 12 Sea Kings. The ship includes accommodations for more than 450 sailors, air crew, and 500 Marines. The 667-foot assault ship had previously served as fleet flagship until her replacement, the larger 65,000-ton aircraft carrier HMS Queen Elizabeth, was commissioned in December. In 2017, Brazil decided against modernizing its own aging 33,000-ton aircraft carrier São Paulo and announced that the 50+ year-old vessel would instead be readied for decommissioning. Acquisition of the former HMS Ocean will enable Brazil to boost its amphibious helicopter assault capabilities. 
ν  Mr. Wertheim, a defense consultant in the Washington, D.C., area, is the author of the 16th edition of The Naval Institute Guide to Combat Fleets of the World, available from the Naval Institute Press (www.usni.org).