I joined the Navy in 1984, completed boot camp and hospital corpsmen "A" school, and proceeded to the then-naval hospital in Newport, Rhode Island. Before I could be assigned to a ward, I was detailed to be a duty driver for an annual Naval War College event. I was happy in my new role as a Sailor to do what was asked.
During a week of driving flag officers around Newport, I was corralled in a room with the other drivers (Sailors), waiting for a turn to drive an admiral. An impatient 19-year-old, I decided to take a walk.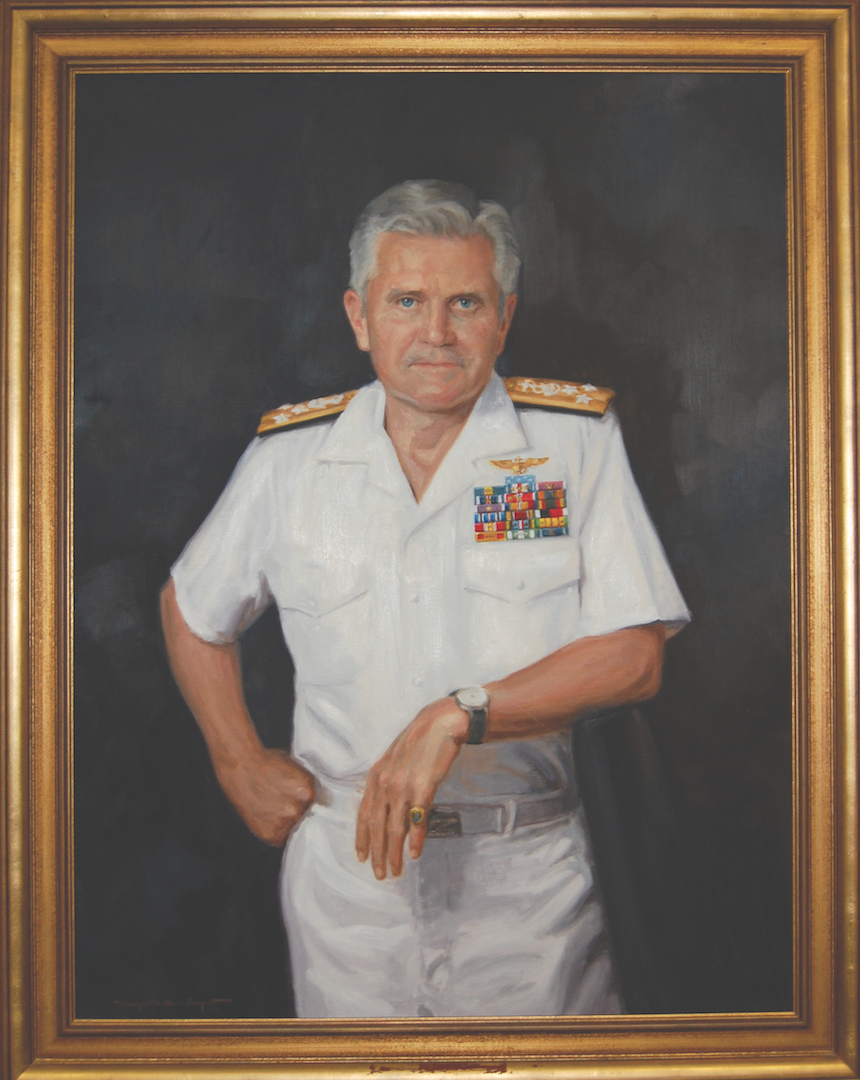 Somewhere along the way, I walked over to a painting of Vice Admiral James Bond Stockdale, the 40th president of the Naval War College. This naval officer became the standard of leadership I have striven to meet for the past 34 years as an enlisted professional and officer—to be, as Admiral Mike Mullen once said, "worthy of the uniform that (he) wore." I have missed the mark on many occasions, but Admiral Stockdale always has been the bar I have tried to reach. 
Through the years I have attended plenty of classes, sessions, and seminars and read a mountain of books on leadership. All have helped me, but none have impacted me, my career, my desire to do my best for the Navy, or my dedication to care for Sailors more than what I have learned from Admiral Stockdale. His words, validated through his personal experience, are the standard by which the Navy needs to build Sailors.  
The Navy also felt this way, because in 1980, it established the Vice Admiral James Bond Stockdale Award for Inspirational Leadership to honor the admiral, a Medal of Honor recipient in the Vietnam War, who exhibited exemplary leadership while a prisoner of war in North Vietnam for nearly eight years. The awards were first made in 1981. 
Each year, two commanding officers below the grade of captain are selected; one from the Atlantic Fleet and one from the Pacific Fleet. A board of peer-nominated officers—one from the Atlantic and one for the Pacific—select the winners based on the five criteria of inspirational leadership Vice Admiral Stockdale identified in his writings and teachings. These criteria are:
 • Moralist: Having a commitment to a personal code of ethical conduct. 
 • Jurist: Demonstrating the ability to establish policy which can be implemented and obeyed in the most difficult of circumstances.
 • Teacher: Being an example of self-discipline and sensitivity to others with balanced perspective, creating organizational pride, job satisfaction, and a motivational climate.
 • Steward: Being an example of personal commitment and an example to others in the maintenance of standards and loyalty.
 • Philosopher: Showing the ability to reason, explain the essence of reality, and recognize the need for forethought in dealing with uncertainty.1
I think about these criteria often as I hear of leadership failures, lapses in judgment, and, for example, the Fat Leonard scandal fallout that could damage the Navy for years. Sailors know right from wrong, but some lose their way and think they are above the Navy and what it stands for. Following these failures is an analysis of what happens, why it happened, and what needs to be done to get back on track.  
I also think of these when remembering when, as a lieutenant, I was confronted by an example of poor leadership, unethical behavior, and an unprofessional situation. I spoke with Admiral Stockdale about it and asked him what I should do. He simply said, "Doug, do the right thing even if it means ending your career."
I wonder why the Navy does not teach, judge itself, and select leaders based on the leadership principles of Admiral Stockdale when it has chosen him and what he stood for as the basis for the premiere leadership award in the Navy. Arguably, the service does, but it needs to make a whole-hearted commitment to teach on a grander scale what he has tried to teach us.  
He has given us the answers to the test.
Years ago, an officer told me, "People need to realize that being in the Navy is a calling." I think Admiral Stockdale did, and the rest of the service needs to as well.
1. James Stockdale, Thoughts of a Philosophical Fighter Pilot (Stanford, CA: Hoover Press), 1995. Wikipedia, The Free Encyclopedia, s.v. "Vice Admiral James Bond Stockdale Award for Inspirational Leadership.
---
Captain Stephens was commissioned as a naval officer in 1996 by Vice Admiral Stockdale on board the USS John Paul Jones (DDG-53).