"Whenever you are asked if you can do a job, tell 'em 'certainly I can!' Then get busy and figure out how to do it."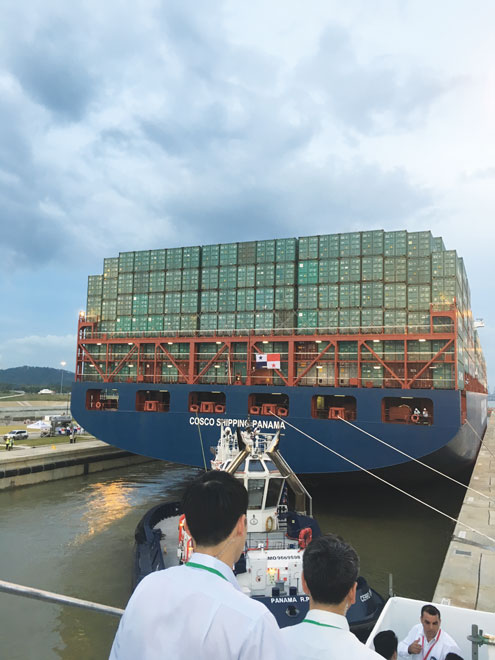 On 26 June 2016, the SS Cosco-Shipping Panama, with 9,472 containers on board, crosses the Agua Clara locks during the inauguration of the expansion of the Panama Canal. Waterborne tugs, rather than the rail-borne "mules" used on the original canal, guide the ship through the locks. (Courtesy Admiral Kurt Tidd, USN)

Note: Many photographs and artwork are available as prints through the Naval Institute Photo Archive. You may place orders or leave messages 24 hours a day at 1-800-233-8764, contact [email protected], or visit our website, www.usni.org.