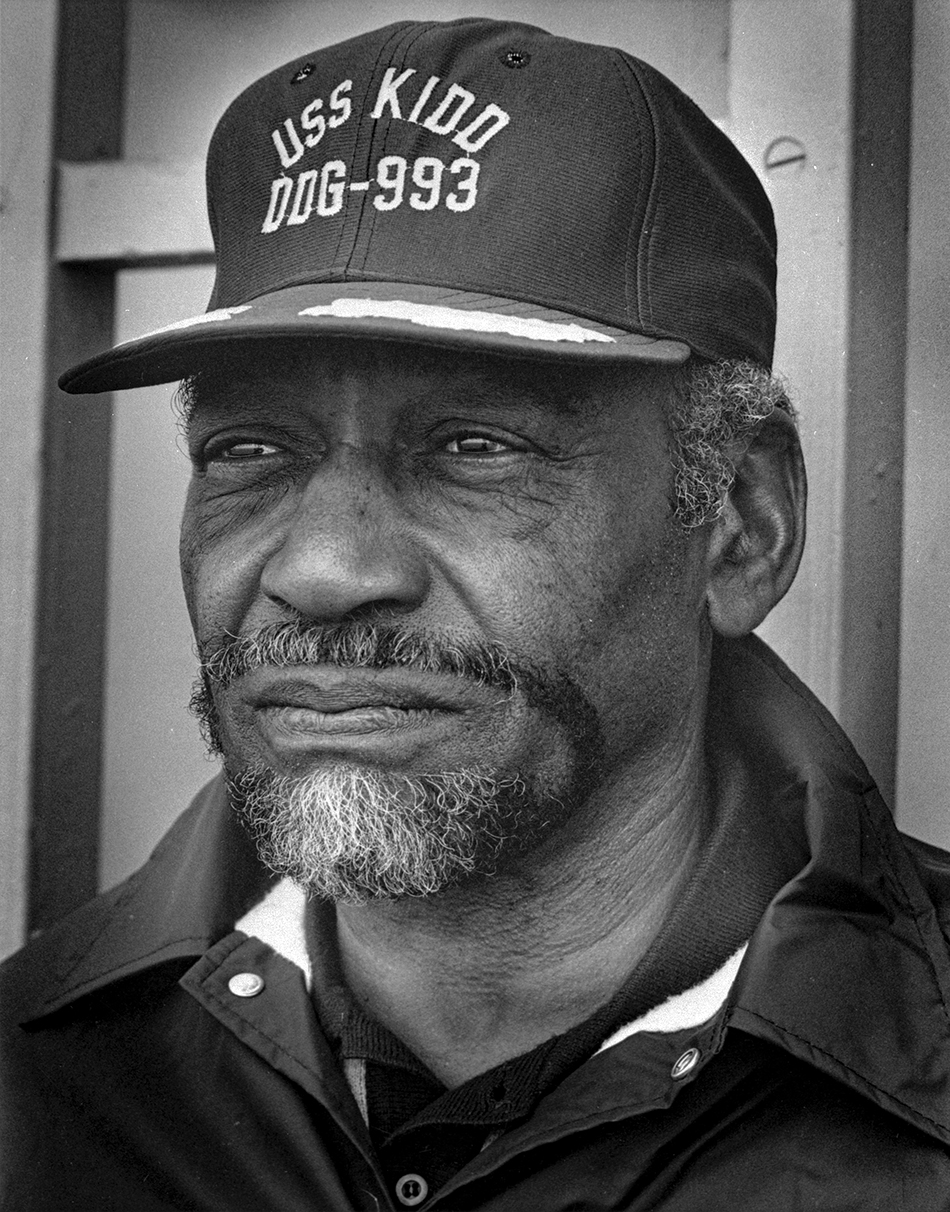 Reagan, John W. — Member of the Golden Thirteen
(1920–1994)
As a youth, Reagan demonstrated his abilities as a top-flight athlete in football, wrestling, and track. His education at Montana State University was interrupted by World War II. After an attempt to become a pilot in the Army Air Forces, he enlisted in the Navy in 1942 and began training as an electrician's mate. In early 1944 he was one of 16 men who underwent officer training at Great Lakes, Illinois. He was commissioned an ensign in March of that year, thus becoming one of the first black officers on active duty with the U.S. Navy. He served initially at Hampton Naval Training School in Virginia, then overseas on Okinawa and Guam. 
After completing his college education, he played professional football in Canada, then was recalled to active service to help recruit blacks into the Navy. He remained on duty during the Korean War and eventually became executive officer of an amphibious boat unit before returning to civilian life. In Southern California area, he worked for the state, the local chapter of the Urban League, and developed a successful career in real estate. His only son, John W. Reagan, Jr., was killed in the Vietnam War.
About this Volume
Based on two interviews conducted by Paul Stillwell in January 1987 and April 1989. The volume contains 225 pages of interview transcript plus an index. The transcript is copyright 1991 by the U.S. Naval Institute; the interviewee has placed no restrictions on its use.