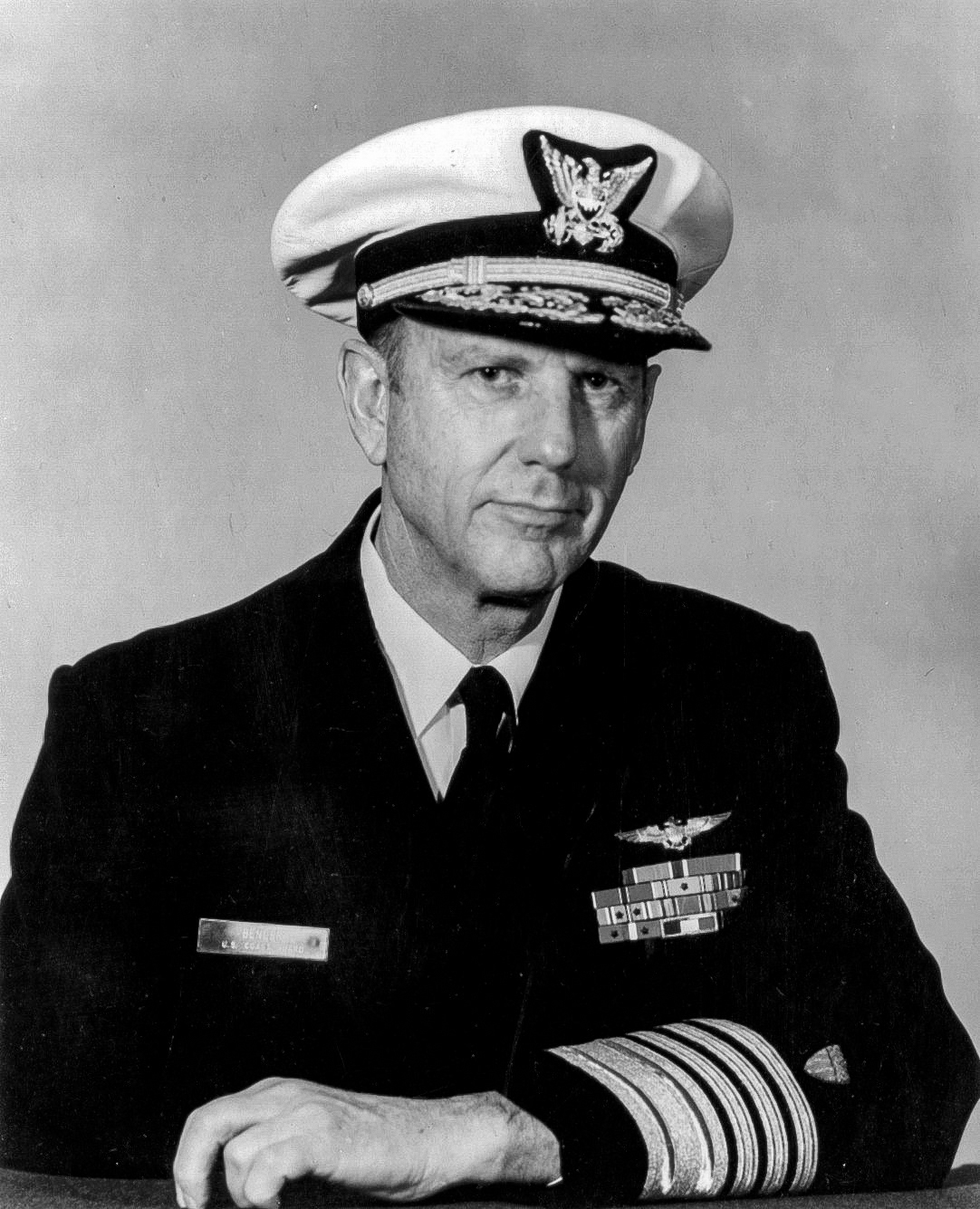 Bender, Chester R., Adm., USCG (Ret.)
(1914–1986)
As a flier in World War II, Admiral Bender had some significant experiences in Air-Sea Rescue work with Squadron #1 based at San Diego and with the Far East Air Force in the Philippines. He later prepared an Air-Sea Rescue Manual to incorporate lessons learned. Other significant assignments included duty as pilot and personal aide to Admiral Joseph Farley and duty in Washington in the divisions of war plans, program analysis and administrative management. He was Superintendent of the U.S. Coast Guard Academy from 1965 to 1967 and Commandant of the Coast Guard (1970-1974).
Transcripts of this oral history are available in many formats including bound volumes, and digital copies.
Order Oral History
About this Volume
Based on seven interviews conducted by John T. Mason, Jr., from June 1976 through September 1976. The volume contains 557 pages of interview transcript plus an index and an appendix. The transcript is copyright 1977 by the U.S. Naval Institute; the restrictions originally placed on the transcript by the interviewee have since been removed.