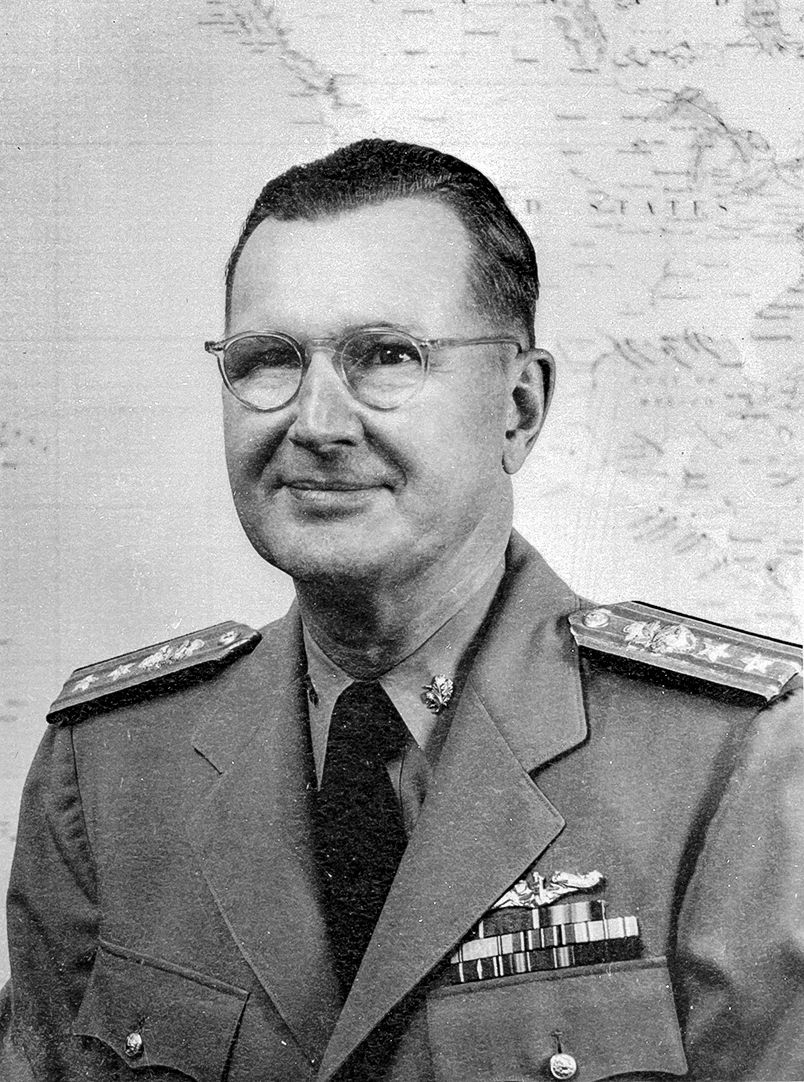 Bauernschmidt, George W., Rear Adm., SC, USN (Ret.)
(1899–1998)
Admiral Bauernschmidt was a 1922 Naval Academy graduate who spent the first ten years of his commissioned service as a line officer and then switched reluctantly to the Supply Corps to avoid being retired for color blindness. He thus brought a line officer's perspective and feeling for the prerogatives of command to the Supply Corps. He tells his story with a nice sense of humor and expresses frustration at the number of his recommendations not accepted. He served in the battleships USS North Dakota (BB-29) and USS New Mexico (BB-40) in the 1920s, the USS Nevada (BB-36) in the 1930s, and as supply officer of the USS New York (BB-34) in the years leading up to World War II. In the late 1920s he commanded the submarine USS R-2 (SS-79) and in the 1930s served in the tender USS Beaver (AS-5). In the early 1930s he had an interesting tour in American Samoa. During World War II, Bauernschmidt helped set up the U.S. naval supply depot in Oran, North Africa, to support Allied operations in the Mediterranean. Later in the war, he served ashore in France, at the supply depot in Mechanicsburg, Pennsylvania, and commanded the huge naval supply depot on Guam. Afterward, he helped rewrite U.S. Navy Regulations and commanded naval supply centers at Pearl Harbor (during the Korean War) and at Clearfield, Utah. During his career he also had tours of duty in the Bureau of Supplies and Accounts in Washington, D.C. In 1953, Bauernschmidt's daughter Sarah married Stuart Murray, the son of the rear admiral who lived next door at Pearl Harbor.
Transcripts of this oral history are available in many formats including bound volumes, and digital copies.
Order Oral History
About this Volume
Based on eight interviews conducted by John T. Mason, Jr., from August 1969 through June 1970. The volume contains 394 pages of interview transcript plus an index and appendices. The transcript is copyright 1991 by the U.S. Naval Institute; the interviewee has placed no restrictions on its use. This is a revised version of the original, which was issued in 1970. The new version has been completely retyped, annotated with footnotes, and given a detailed index.