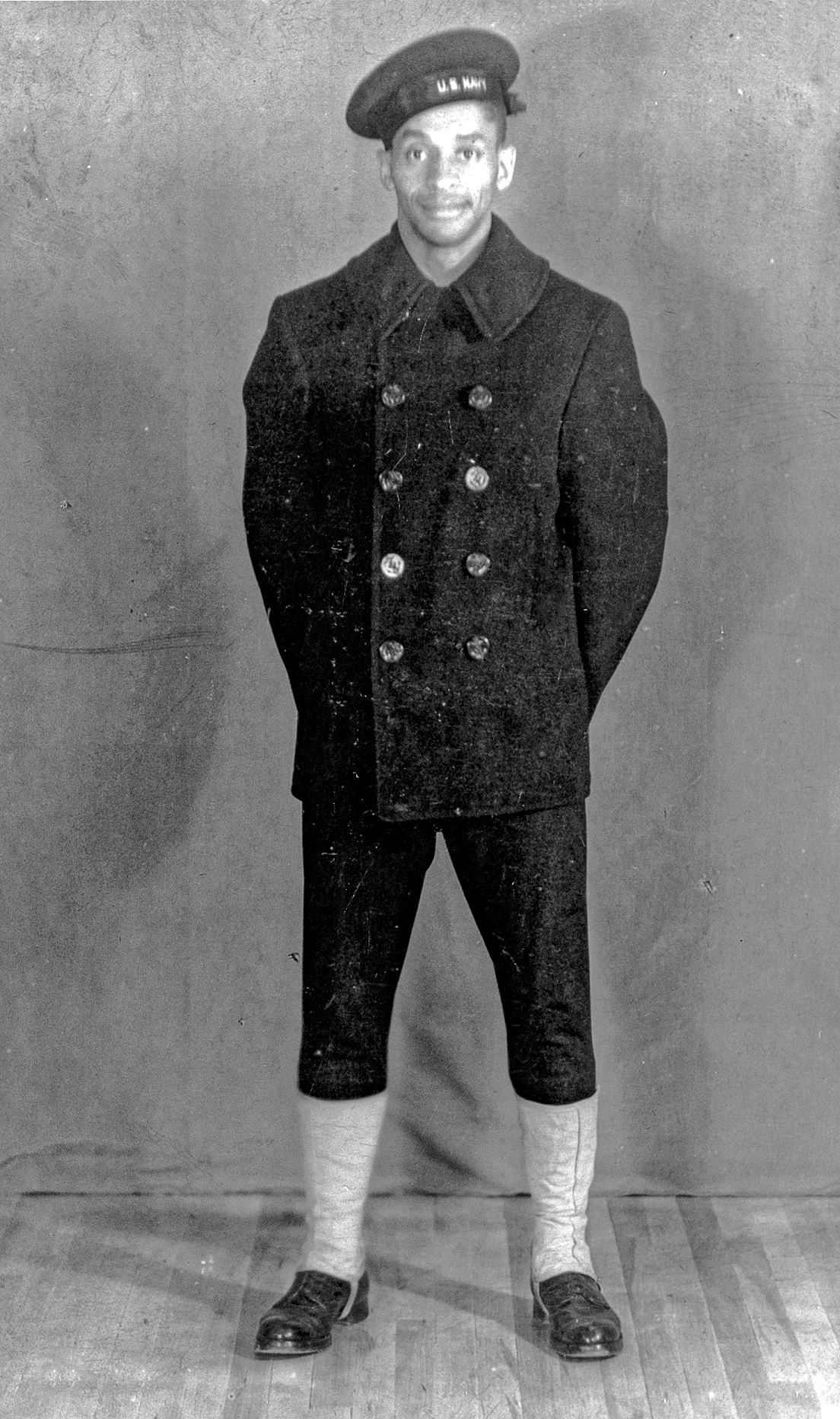 Barnes, Samuel E., Ph.D — Member of the Golden Thirteen
(1915–1997)
After a boyhood in Oberlin, Ohio, Barnes attended Oberlin College in the same town, graduating in 1936. He excelled in sports, particularly football and track, in both high school and college. He worked for five years as an athletic coach at Livingstone College in North Carolina, later enlisted in the Navy in September 1942. He served as an athletic specialist until tapped to enter an officer training program. He was commissioned an ensign in March 1944, one of the Navy's first 13 black officers. After initial duty running athletic programs at Great Lakes, Illinois, he was sent to Williamsburg, Virginia, for training and later commanded a black stevedore battalion on Okinawa. After World War II he returned to civilian life and earned both his master's degree and doctorate. In 1947 Barnes joined the faculty of Howard University in Washington, D.C. He coached a number of sports and later was athletic director from 1956 to 1970. Subsequently he was with Federal City College and the University of the District of Columbia. From 1970 to 1972 Dr. Barnes was on the executive committee of the National Collegiate Athletic Association, the first black person to achieve that honor.
Transcripts of this oral history are available in many formats including bound volumes, and digital copies.
Order Oral History
About this Volume
Based on three interviews conducted by Paul Stillwell from November 1986 through May 1989. The volume contains 362 pages of interview transcript plus an index. The transcript is copyright 1993 by the U.S. Naval Institute; the interviewee has placed no restrictions on its use.