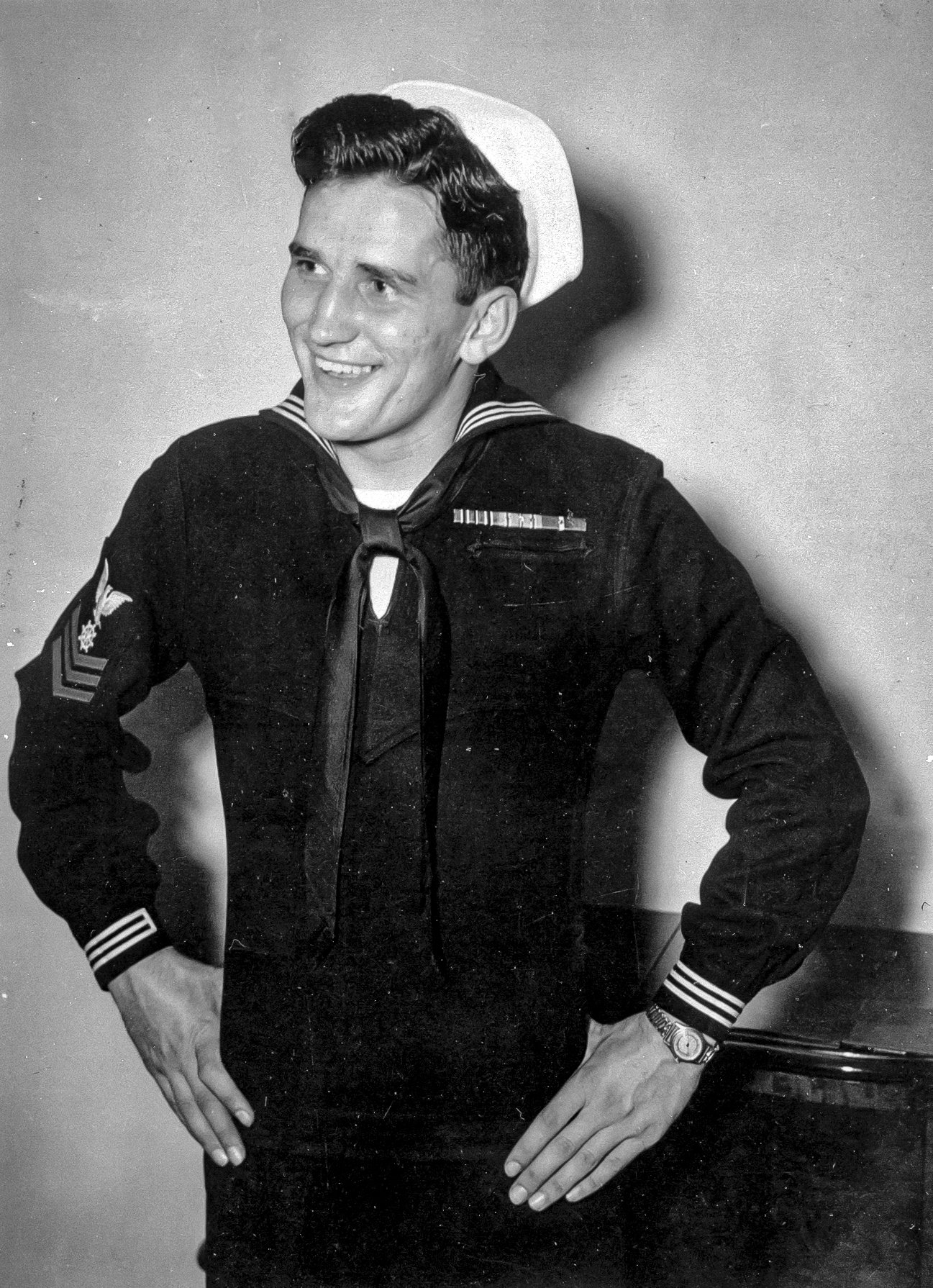 Bak, Michael Jr. (Mike) — Destroyer Quartermaster
(1923–2016)
Mike Bak served as a quartermaster in the Fletcher-class destroyer USS Franks (DD-554) from 1943 to 1946. He is representative of an entire generation of enlisted men who grew up during the Depression and whose only active duty was during World War II and the immediate postwar period. He tells of his boyhood in New Jersey; navy training; and the various campaigns in which the Franks participated. His ship specialized in plane guard duty and rescued more than 20 downed aviators. Bak gives a real feel for the excitement and flavor of wartime destroyer duty. After his discharge from the Navy, Bak excelled as a salesman, being honored by Olivetti USA with the establishment of a permanent sales award in his name.
Transcripts of this oral history are available in many formats including bound volumes, and digital copies.
Order Oral History
About this Volume
Based on three interviews conducted by Paul Stillwell from March 1984 to June 1986. The volume contains 242 pages of interview transcript plus an index and appendices. The transcript is copyright 1988 by the U.S. Naval Institute; the interviewee has placed no restrictions on its use.