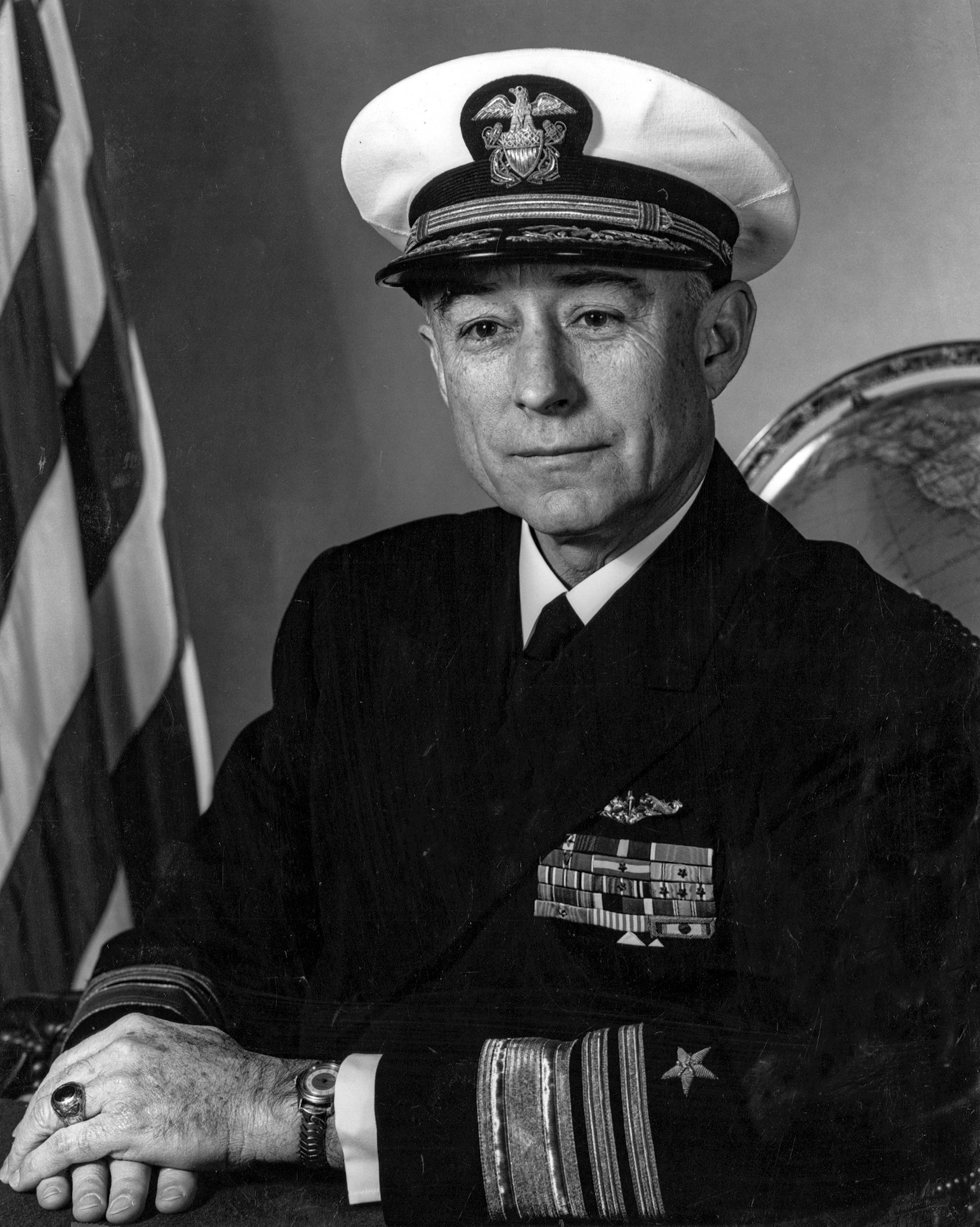 Austin, Bernard L., Vice Adm., USN (Ret.)
(1902–1979)
Admiral Austin, who graduated from the Naval Academy in 1924, provides a relatively brief description of his junior officer years, which contained a fair amount of submarine duty. From 1937–1940, he was press officer in the Navy Department, then went to the U.S. Embassy, as special naval observer in London under Vice Admiral R.L. Ghormley. While CO of the destroyer Woolsey, he was credited with sinking a German submarine during North African landings. He then commanded the new destroyer Foote for a year before commanding DesDiv 46 in Arleigh Burke's famous "Little Beaver" squadron in the Solomons campaign. After duty on Admiral Nimitz's staff, he held a variety of assignments at sea and ashore, including three-star duty as Director of the Joint Staff Office, DCNO (Plans and Policy), Commander Second Fleet, and President of the Naval War College.
Transcripts of this oral history are available in many formats including bound volumes, and digital copies.
Order Oral History
About this Volume
Based on 16 interviews conducted by Paul L. Hopper from August 1969 through January 1971. The volume contains 543 pages of interview transcript plus an index. The transcript is copyright 1971 by the U.S. Naval Institute; the restrictions originally placed on the transcript by the interviewee have since been removed.