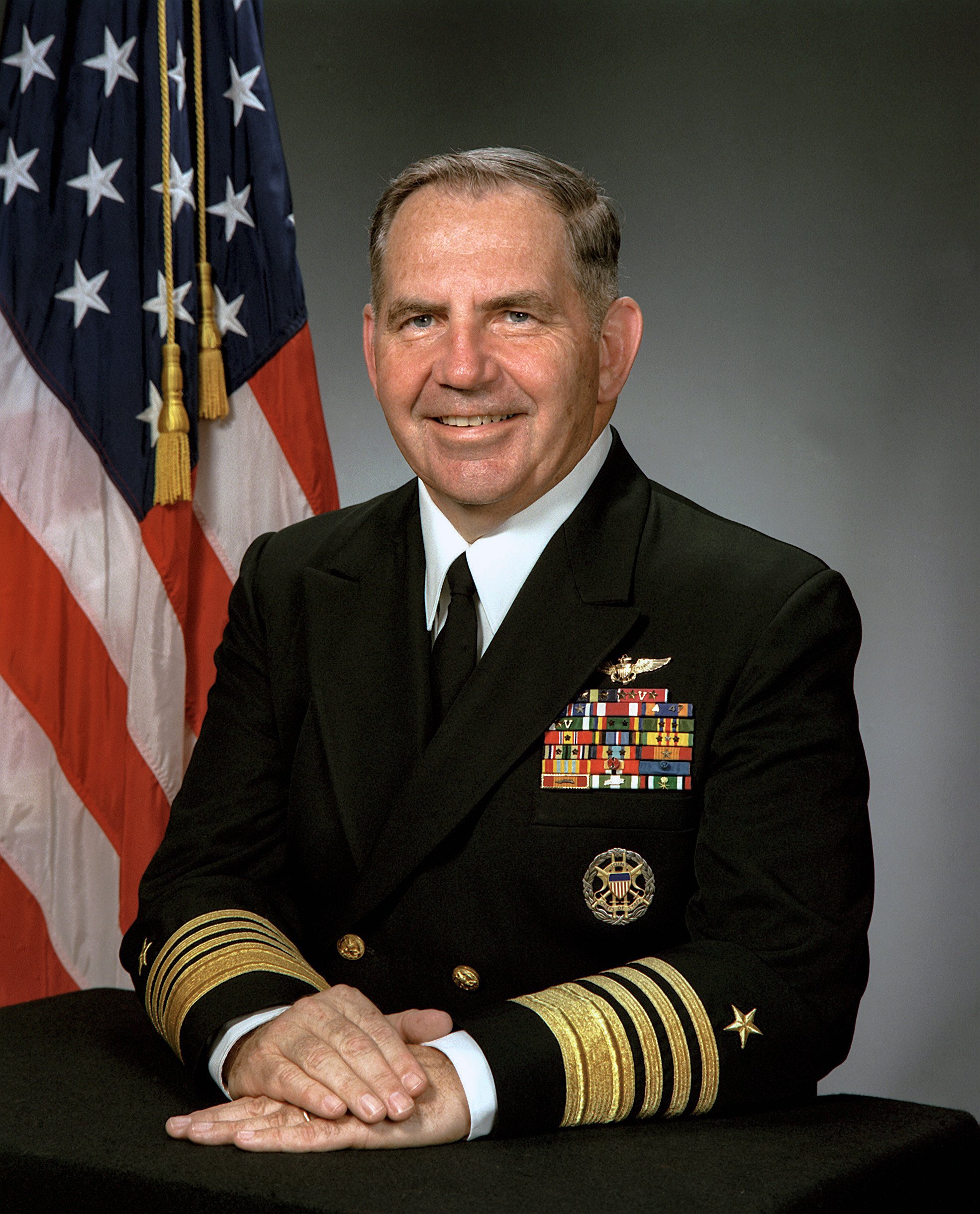 Arthur, Stanley R. (Stan), Adm., USN (Ret.)
(1935– )
Arthur attended Miami University (Oxford, Ohio), on a Navy ROTC scholarship. Graduating in 1957, he entered flight training and in 1958 earned his wings as a naval aviator. During the Vietnam War, he completed 514 combat missions, many as Commanding Officer of Attack Squadron 164 on board the attack aircraft carrier Hancock (CVA-19). He commanded the combat stores ship San Jose (AFS-7) and the aircraft carrier Coral Sea (CV-43) and served as Commander Carrier Group Seven. Admiral Arthur's staff tours included assignments with Commander in Chief, Pacific Fleet in Hawaii, the Rapid Deployment Joint Task Force, Commander in Chief, Central Command (twice), and the Bureau of Naval Personnel. He served as the Deputy Chief of Naval Operations for Logistics before being selected to command the U.S. Seventh Fleet based in Yokosuka, Japan. In that capacity, he led U.S. and multinational forces in Operation Desert Storm. Admiral Arthur capped his 38-year career in the Navy as the Vice Chief of Naval Operations.
Transcripts of this oral history are available in many formats including bound volumes, and digital copies.
Order Oral History
About this Volume
Based on seven interviews conducted by Edward J. Marolda from June 2015 through January 2016, the volume contains 727 pages of interview transcript plus an index. The transcript is copyright 2017 by the U.S. Naval Institute; the interviewee has placed no restrictions on its use.