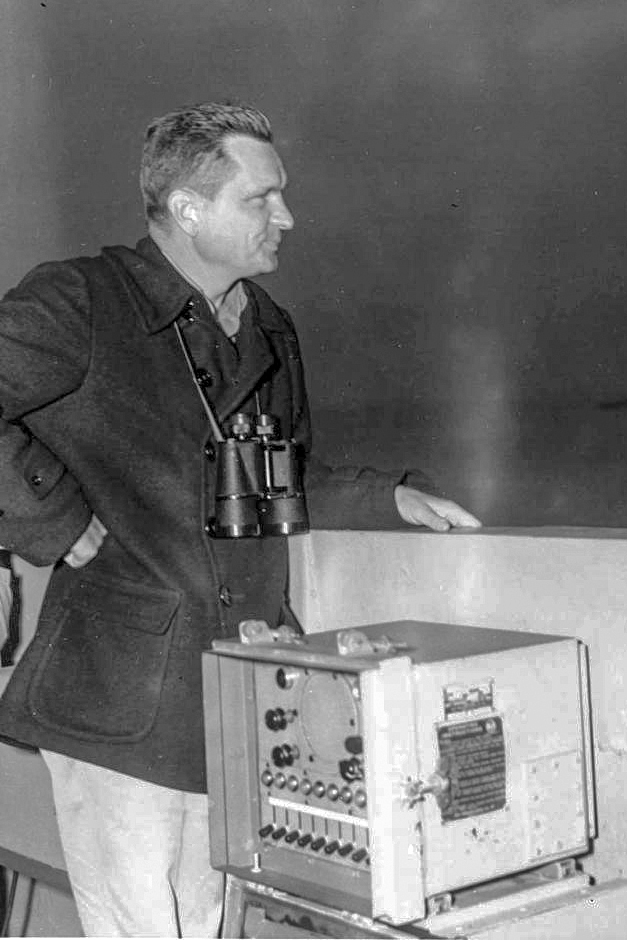 Ansel, Walter C. W., Rear Adm., USN (Ret.)
(1897–1977)
A 1918 graduate of the Naval Academy, Admiral Ansel served on convoy escort duty in the closing months of World War I. He had a variety of duties in the interwar years, including study of amphibious warfare, service on board the cruiser USS Milwaukee (CL-5) and at the Naval Academy, and command of the destroyer USS Bulmer (DD-222) and Destroyer Division 14. During a tour in the War Plans Division of OpNav just prior to World War II, Ansel observed the poor state of U.S. Navy war planning. He was first CO of the oiler USS Winooski (AO-38), then had staff duty for the planning of the invasions of North Africa, Sicily, and Southern France. In 1944-45, he commanded the light cruiser USS Philadelphia (CL-41), including support duty in the Mediterranean. After postwar staff duty in the support force off Japan, he was on a SecNav Board and then served 1947-49 as subchief of the U.S. naval mission to Brazil. Rear Admiral Ansel retired in 1949.
On Edward L. Beach Sr. and "An Annapolis Plebe"
In this excerpt from his oral history, Read Admiral Ansel tells of how he was profoundly influenced to attend the Naval Academy and pursue a naval career by the writings of Captain Edward L. Beach Sr. — who, along with his son and namesake, is whom the Naval Institute's headquarters, Beach Hall, is named after. Both Captain Beach Sr. and son Ned Beach were inextricably linked to the Institute throughout its history, and both embodied the Naval Institute ideal encoded in its insignia: the pen and the sword.
Dr. Mason: Why were you interested in the Navy, coming from a Middle Western community?
Admiral Ansel: My father once made plans to try for the Naval Academy with a friend of his named Dan Denny, but at that time he lost his own father so he had to stay home and take care of his mother and the family. Outside of that, I read Captain Beach's books starting with An Annapolis Plebe.
Dr. Mason: That's Ned Beach's father?
Admiral Ansel: Yes. I met him later, out on the West Coast. He lived in Palo Alto. Told him about reading all of the books about Robert Drake, the hero, who carried on from being a plebe. The first thing he did was to win the Army and Navy baseball game before he was a midshipman! He was a mere "Function." What he had in his right arm was a cannonball pitch. Robert went through the Academy, a book for each year, and finally graduated. He wasn't among the stars, but he was solvent. His final coup after commissioning was to shoot himself, instead of a torpedo, out of a submarine torpedo tube during a fleet exercise. As he came up out of the water he hailed his target, clambered aboard and announced to the battleship's captain that he was sunk. Well, that was a great encouragement to seek entrance to the Navy...
Dr. Mason: It was great propaganda for the Naval Academy, wasn't it, to have this series of books?
Admiral Ansel: Propaganda or what, there are several other kinds of books — Buck Jones at Annapolis by Winston Churchill and three or four others — but the Beach series was the one that I hit first. I read them all.
About this Volume
Based on seven interviews conducted by Dr. John T. Mason Jr. from September 1970 through December 1980, the volume contains 249 pages of interview transcript plus an index and appendices. The transcript is copyright 1972 by the U.S. Naval Institute; the restrictions originally placed on the transcript by the interviewee have since been removed.