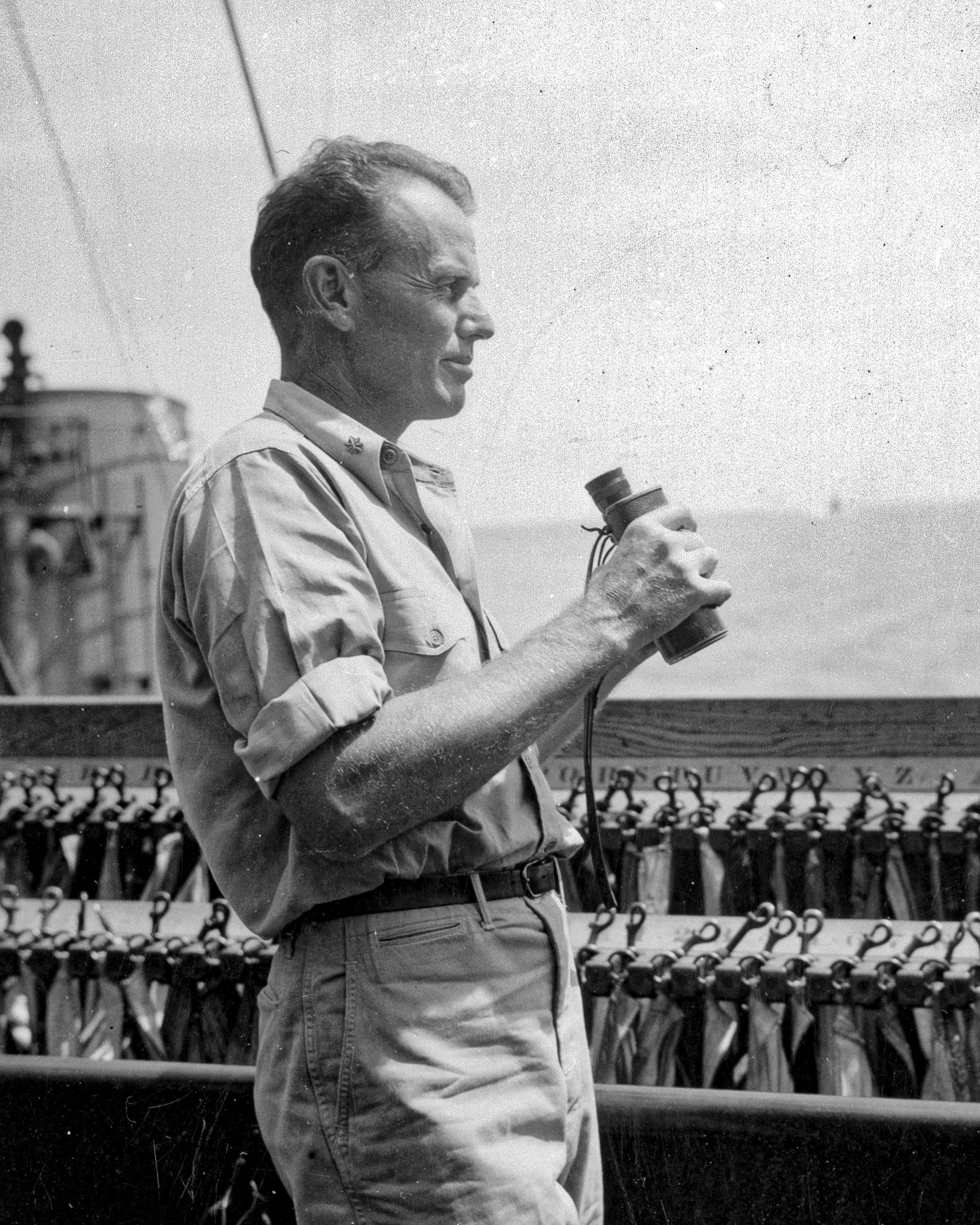 Adair, Charles, Rear Adm., USN (Ret.)
(1902–1993)
Admiral Adair graduated from the Naval Academy in the class of 1926. Following assignments on board the USS Mississippi (BB-41), USS Toucey (DD-282), USS Blakeley (DD-150), and USS Patoka (AO-9), he studied communications at the Naval Postgraduate School. From 1935 to 1938 he served as radio officer on the staffs of Destroyer Squadrons Six and 14. After a staff assignment at the Naval Academy, he reported as flag lieutenant to Admiral Thomas Hart, Commander in Chief Asiatic Fleet, and was in that job when World War II broke out. He moved to Corregidor and then escaped to the Dutch East Indies as senior man on board the schooner Lanikai, sailing by night and hiding by day. From 1943 to 1945 he took part in the planning and execution of every major amphibious operation in the Southwest Pacific Area while serving on the staff of Rear Admiral Daniel Barbey, Commander Seventh Amphibious Force. After duty in OpNav and BuPers, he commanded attack cargo ship Marquette, served on the CinCPacFlt staff, and then in the office of the Comptroller of the Navy, William Franke. He retired in 1956.
Transcripts of this oral history are available in many formats including bound volumes, and digital copies.
Order Oral History
About this Volume
Based on ten interviews conducted by John T. Mason, Jr., from February 1975 through April 1975. The volume contains 646 pages of interview transcript plus an index and appendices. The transcript is copyright 1977 by the U.S. Naval Institute; the interviewee has placed no restrictions on its use.