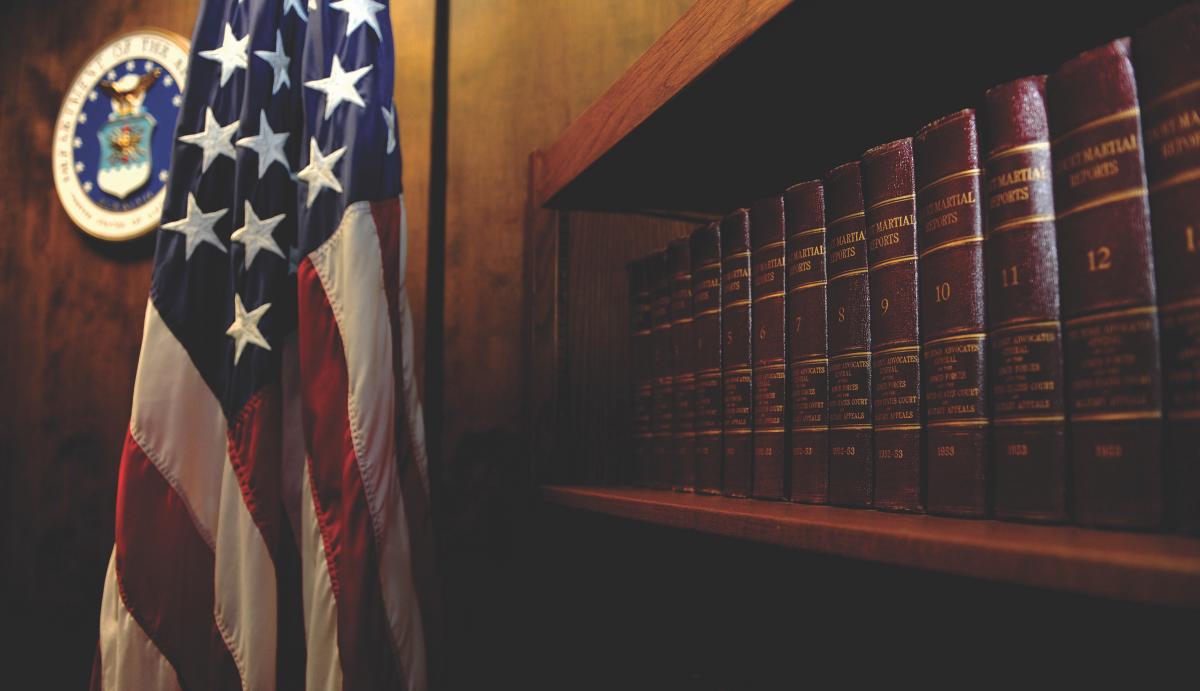 The military justice system is broken—not because sexual assaults go unpunished or because prosecutorial discretion is in the hands of commanders. It is broken because Congress has forgotten why uniformed judge advocates oversee courts-martial, with judge advocates serving as prosecutors and defense counsel, and why military commanders decide which cases are referred to a court-martial and which are not. But Congress also can fix the system by restricting the jurisdiction of military courts to offenses with a connection to military service. 
The 2016 "Manual for Courts-Martial" lists three purposes for military law: to promote justice, to assist in maintaining good order and discipline, and to promote efficiency and effectiveness in the military establishment. The primary purpose of the military justice system, however, has not always been to promote justice.
There is little justice in a system that limits service members' right to free speech, curtails their right to be free from unreasonable searches and seizures, eliminates the warrant requirement, and does not apply the right to a grand jury or to a trial by jury.1 There is little justice in a system where a commander, with little education in the law, decides when a service member should go to court-martial and what charges should be referred and then selects the members who will determine his guilt—by only a two-thirds majority—and sentence. The U.S. Supreme Court justifies these departures because the military "must insist upon a respect for duty and discipline without counterpart in civilian life."2
The promotion of justice cannot justify the continuation of the military justice system. If that were the goal, we would send our service members to the civilian criminal court system. It is well equipped to handle these cases, and service members would enjoy the full rights afforded by the Constitution. But that is not the goal of military justice. It exists to maintain good order and discipline. It therefore should have jurisdiction only over crimes with a connection to military service.
This is not a new idea. The military justice system operated under this standard from 1969 until 1987.3 In O'Callahan v. Parker, decided on 2 June 1969, the Supreme Court held that "the crime to be under military jurisdiction must be service connected." In this case, a soldier went drinking at a bar and, after a few beers, broke into the room of a young girl, assaulted her, and attempted to rape her. The accused was tried and convicted by court-martial. The court concluded "there was no connection—not even the remotest one—between [the accused's] military duties and the crimes in question." Therefore, he "was entitled to trial by the civilian courts."4
Limiting the jurisdiction of military courts would free commanders from the burden of administering justice over offenses with no impact on the good order and discipline of the unit for which they are responsible. It also would better protect the interests of service members accused of committing crimes. Absent a connection between the crime and military service, there is no defensible reason to curtail their constitutional rights.
Establishing the service connection requirement, however, will not be easy. The Supreme Court wrestled with this problem in the line of cases following O'Callahan. Creating a test for determining what crimes did and did not have a connection to military duties remained an elusive task. The Supreme Court settled on an ad hoc 12-factor test, which even by the court's own admission provided little clarity.5
Commanders also will have to determine how to handle service members facing trial by civilian courts—trials that may take years to resolve. However, because military courts no longer are the field-expedient forms of justice they once were, commanders already face this dilemma. Mechanisms exist to assist them in managing service members awaiting trial.6
French statesman Georges Clemenceau is attributed with saying, "Military justice is to justice what military music is to music." He was right. The objective of military music is not to please the ear, but to keep troops in step as they march into the withering fire of the enemy. Likewise, the purpose of military justice is not the singular pursuit of justice, but the enforcement of order and discipline in the uncertainty and disorder of combat. By wearing the uniform, service members subject themselves to a criminal justice system that significantly departs from its civilian counterpart. Congress can justify this departure only if the military justice system exists first and foremost to maintain good order and discipline. Restricting the jurisdiction of military courts to crimes with a connection to military service would match this purpose and better balance the competing interests of the commander, the accused, and the victim.
1. Brown v. Glines, 444 US 348, 361 (1980); U.S. v. Bowersox, 72 MJ 71, 76 (C.A.A.F. 2013); U.S. v. Huntzinger, 69 MJ 1, 6 (C.A.A.F. 2010); and Reid v. Covert, 354 US 1, 75 (1957).
2. Schlesinger v. Councilman, 420 US 738, 757 (1975).
3. O'Callahan v. Parker, 395 US 258, 272 (1969); Solorio v. U.S., 483 US 435, 436 (1987). The court in Solorio overruled its earlier decision in O'Callahan.
4. O'Callahan v. Parker, 258−60, 272−74.
5. Relford v. Commandant, U.S. Disciplinary Barracks, 401 US 355, 365−66 (1971).
6. Commandant of the Marine Corps, "Separation and Retirement Manual," MCO 1900.16, 26 November 2013, 6−34.
---
Captain Capece is deputy staff judge advocate at 3d Marine Division in Okinawa, Japan.