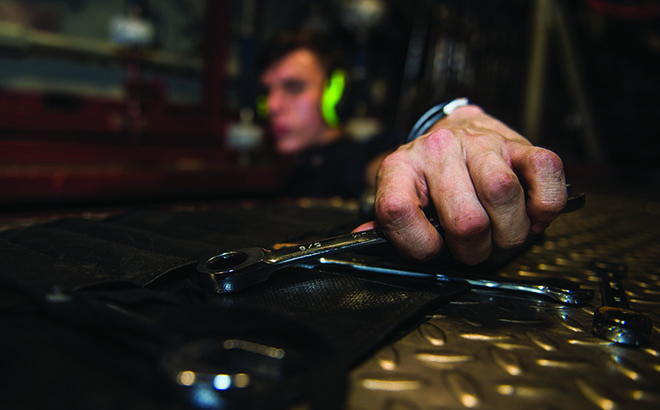 In a high-end battle, a commanding officer may have to fight his or her ship in a communications-denied environment. If battle damage is taken, there will be no time to go to port or call for a technical assist; the sailors on board must be able to repair and continue to fight the ship. Chief petty officers are key to the Navy's ability to do this. 
Chiefs are the top technical authority within a rating on board a ship. The Navy must trust its chiefs to train their sailors to maintain and repair their equipment, and then allow them every opportunity to work on and repair it. 
Losing Capability
In the 1990s, following the Cold War, most of the afloat destroyer and submarine tenders that provided intermediate (I-level) maintenance support for deployed ships and submarines were decommissioned. At the same time, many of the shore intermediate maintenance activities (SIMAs) were consolidated or closed, substantially divesting fleet concentration areas of I-level repair capabilities.