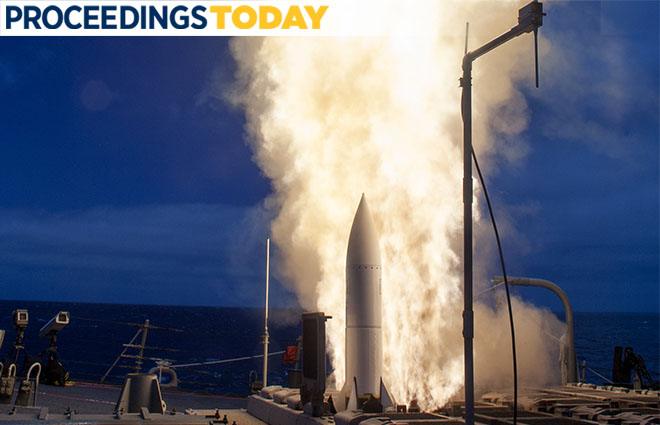 The Navy cannot prioritize developing directed energy weapons over traditional weapons such as the Standard Missile 6 shown here firing from the USS John Paul Jones. Credit: U.S. Navy
In 1986, Robert Fulghrum published the book All I Really Need to Know I Learned in Kindergarten. Along the same lines, theorists and practitioners of combined arms warfare could use a book called All I Really Need to Know About Combined Arms, I Learned Playing Rock, Paper, Scissors—rock crushes scissors, scissors cut paper, and paper wraps rock. Each defeats one and can be defeated by another.
The point of combined arms warfare is applying an asymmetric approach to put the enemy on the horns of a dilemma: If he counters one capability, he makes himself vulnerable to others. If the Navy only throws rocks, an enemy can anticipate and counter even the best of them. The Navy needs a full array of both traditional and advanced weapons, particularly in an era of renewed great power competition.