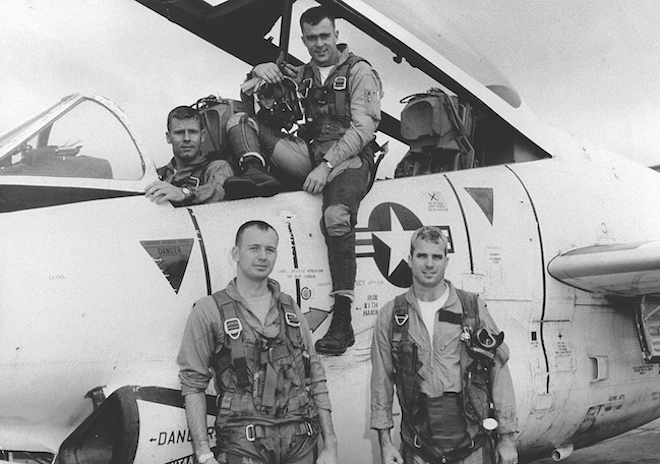 In the spring of 1976, Proceedings was making plans to publish a special issue on naval aviation. The office of the Deputy Chief of Naval Operations (Air) arranged for me to go on a one-week orientation visit to East Coast commands. 
One of my stops was a visit on 15 June to Attack Squadron 174 (VA-174), the Atlantic Fleet replacement air group for the A-7 Corsair II light attack aircraft, at Cecil Field Naval Air Station in Florida.
The individual who served as my host and guide was Commander John S. McCain III, VA-174's executive officer. When I first met him, his metal cap device—eagle, shield, and anchors—was hanging upside down. I couldn't resist a moment of flippancy, so I remarked, "I hate to say this, Commander, but you have a screw loose." He took it well. Humor was one of his trademarks.