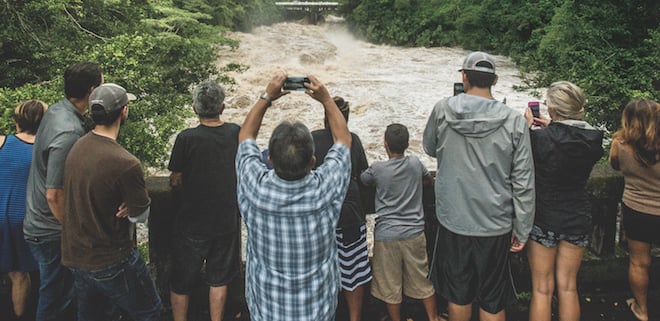 When the next hurricane hits, the American people will expect the Coast Guard to be monitoring social media. The Coast Guard is ready.
Hurricane Harvey seemingly came out of nowhere in August 2017. The storm raised few concerns as it crossed through the Caribbean and neared the Gulf of Mexico, but over the next 48 hours it grew rapidly, catching emergency officials in Houston off guard and with not enough time to evacuate the city's 5.6 million people.1
The storm made landfall as a Category 4 hurricane, and over the next week devastated the Gulf Coast of Texas. Houston, which received nearly four feet of rain, faced flooding unlike anything in its history. Citizens trapped in the state's most populous city scrambled onto rooftops and clung to trees as floodwaters continued to rise.