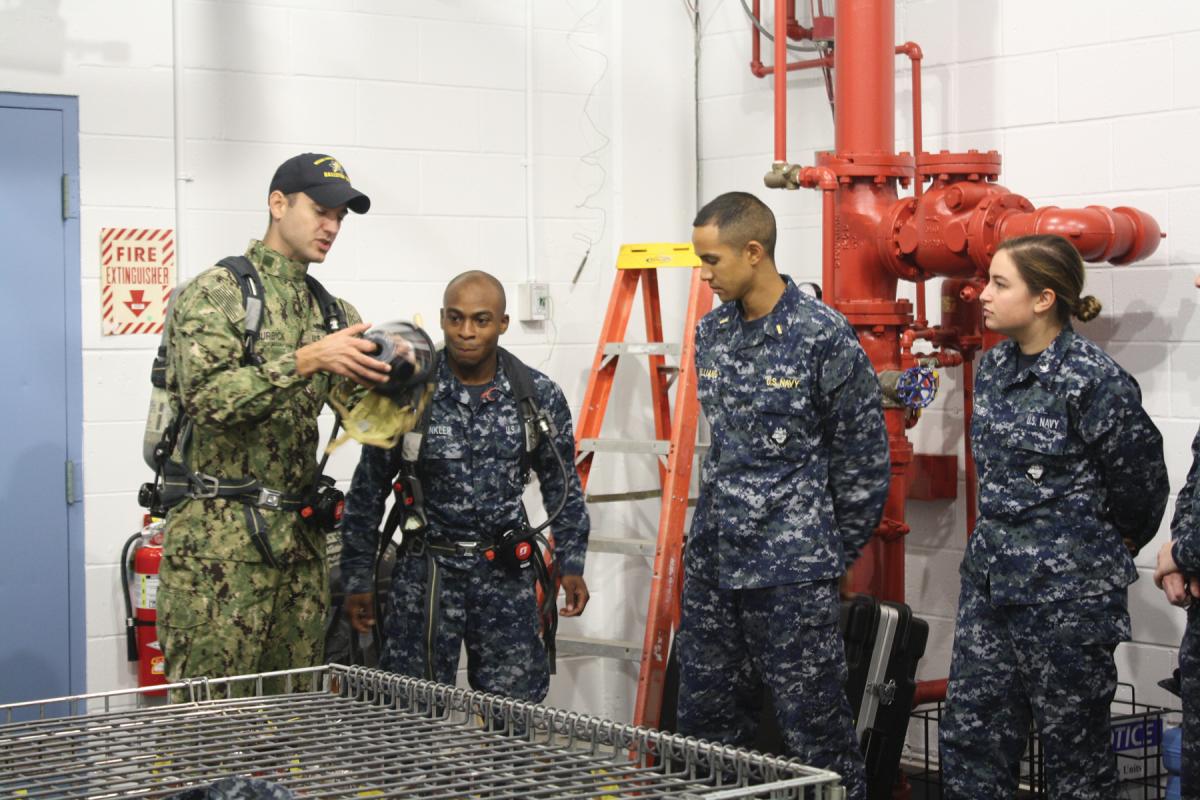 Senior enlisted leaders teach the fundamentals of firefighting and damage control to junior officers and enlisted personnel prior to commencing operational reactor watchstanding at nuclear prototype school. (U.S. Navy)
When Admiral Hyman G. Rickover was a junior officer on board the USS New Mexico (BB-40), he served as assistant engineer. He was part of a team that won his ship the Battle "E" in engineering for two years in a row. One ensign was so inspired by Rickover's devotion to the engineering section that he penned the poem "An Ode to a Senior Assistant Engineer."1 However, Admiral Rickover would have been the first to say that a crew's success depends on the team dynamic far more than individual effort.
A successful team, a Battle "E," and the safe operation of a naval warship all require a standard of excellence from the entire crew. This lesson is evident to submarine officers long before reporting to their first boat. It is at the foundation of the nuclear training model.