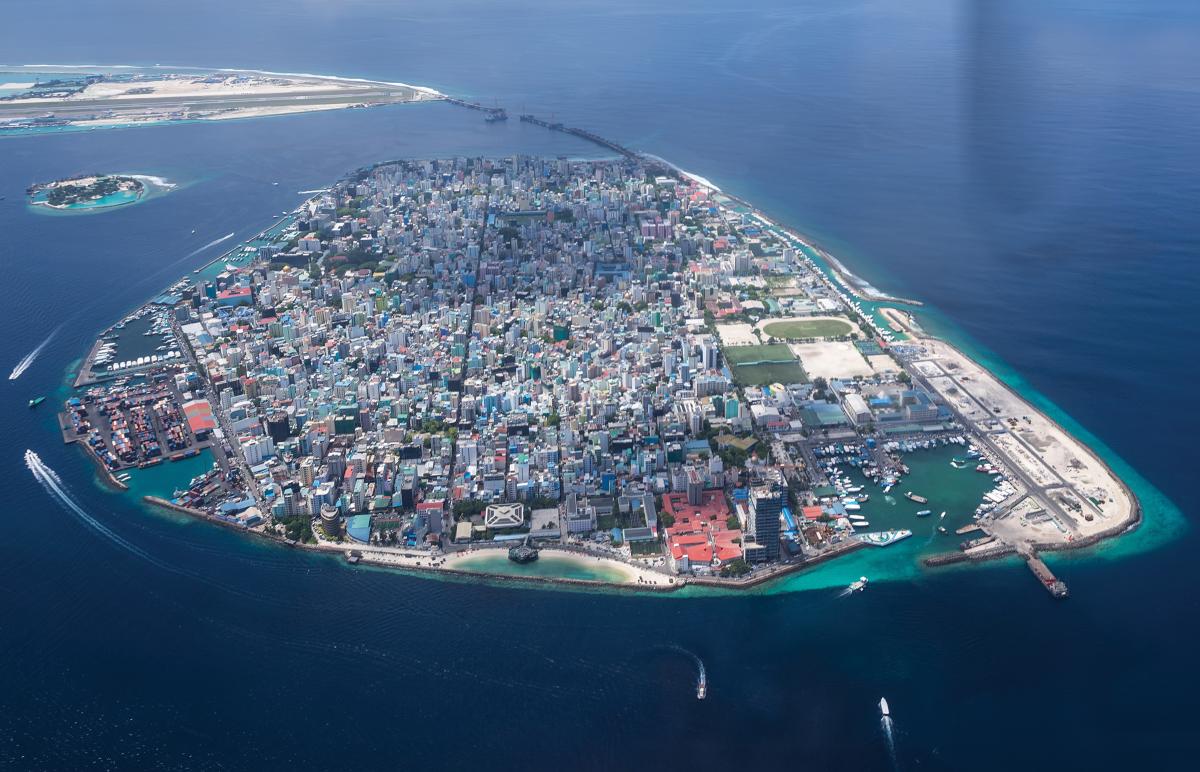 Experts estimate that sea-level rise will submerge Malé, capital of the Republic of the Maldives by 2100. (Shutterstock)
Mass migrations are major international political issues. Now there is an added concern: "climate refugees." Climate change has warmed the world ocean and led to the melting of landbound ice in Greenland and Antarctica, and from the world's 200,000 glaciers.
There are three major components to today's sea-level rise: thermal expansion of the warming ocean (42 percent), melting glaciers (21 percent), and melting of the massive landbound ice sheets in Greenland (15 percent) and the Antarctic (8 percent). Scientists consistently have underestimated the melting rate of landbound ice. Measurements now show that the West Antarctic, the Antarctic Peninsula, and Greenland are melting at an accelerated rate. And this is not seasonal melt—it is a permanent loss.