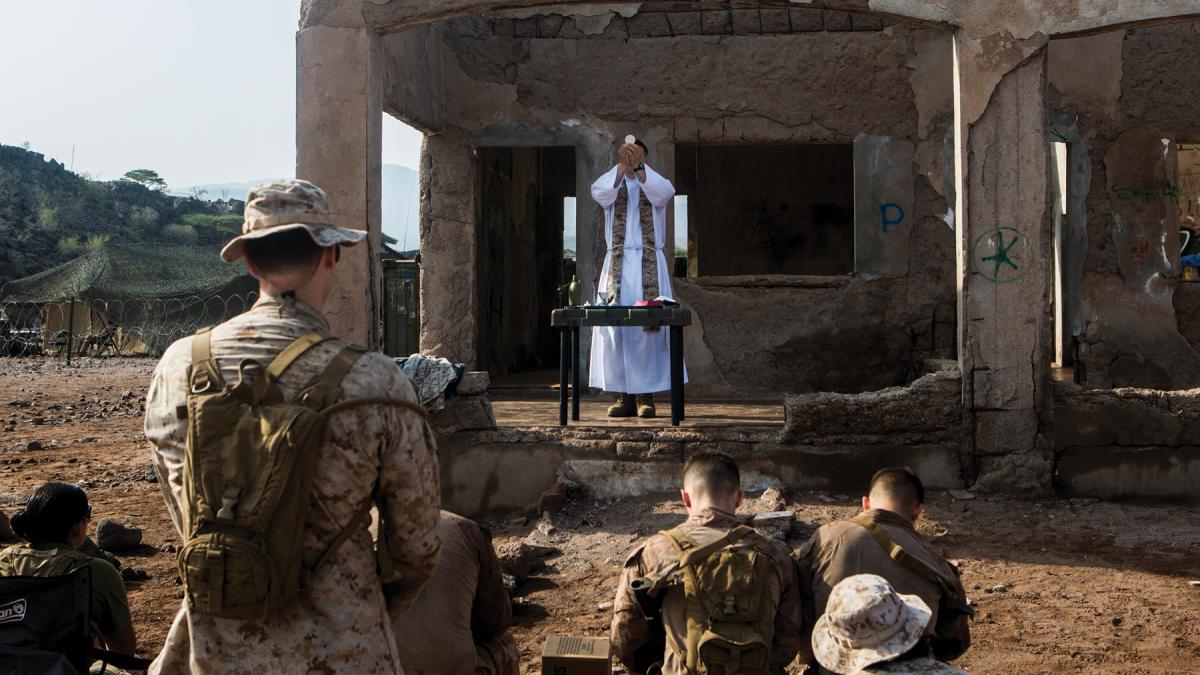 They have chosen a different path, but chaplains need leadership, mentoring, and care like all service members. (U.S. Marine Corps / A. J. Van Fredenberg)
I was a battalion executive officer, and we were doing a memorial for a soldier who had passed away. The chaplain, Tom, came to talk with me about some details of the ceremony, and as he spoke, I noticed how exhausted he looked. He had withdrawn from Air Assault School—something he'd been looking forward to (and training for) for months—because of the fatality. The number of soldiers visiting him for counseling had increased dramatically in the wake of the death of this popular soldier.
Tom was a caring, conscientious chaplain who took the duty of shepherding our soldiers very seriously and personally; their hurts were his hurts. He asked me about a few details of the ceremony. I realized he was asking for my advice and guidance.
At that moment, it hit me. I had never been completely out of my element until I had an ordained minister, a "man of the cloth," look to me for leadership.