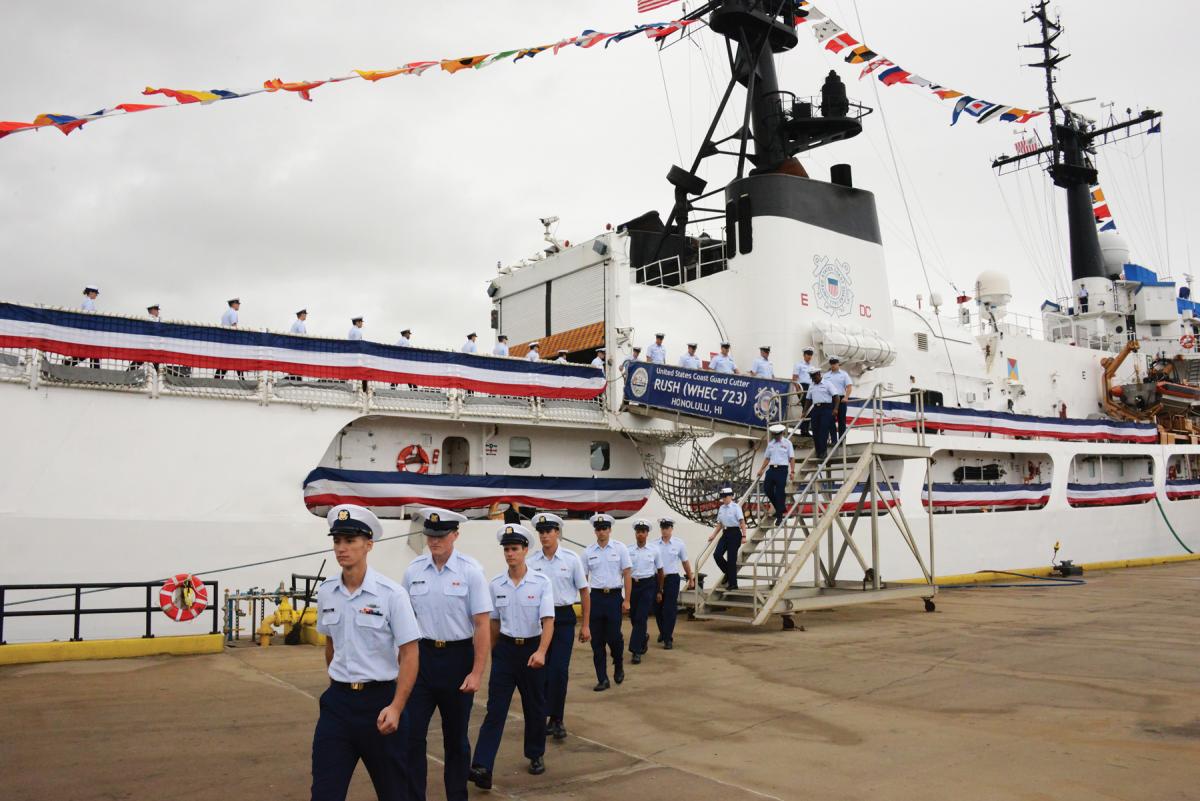 The Coast Guard must do more to prepare its people for the freshwater job market. U.S. Coast Guard / Melissa McKenizie)
The morning pipe shouts "Now reveille! Reveille! Reveille! Up, up all hands!" The day begins as the last one did, seven days away from our return to homeport. The smell of an 18-man crew berthing is overpowered by the sweet smell of freshly brewed coffee and seared bacon strips and scrambled eggs. I sit down to eat with the rest of the duty section, about ten minutes before I have to relieve the previous bridge watch.
I take a sip of my coffee and look around the mess deck. I see the boatswain's mates at the next table and the electronic technicians, information system techs, and operation specialists at the table behind me. The machinery technicians and firemen sit in another corner, and at the far end of the mess deck I notice the senior petty officers. As I enjoy my breakfast, one thought lingers, and I have a strong feeling my shipmates have had the same thought: What will I do after I leave the service?