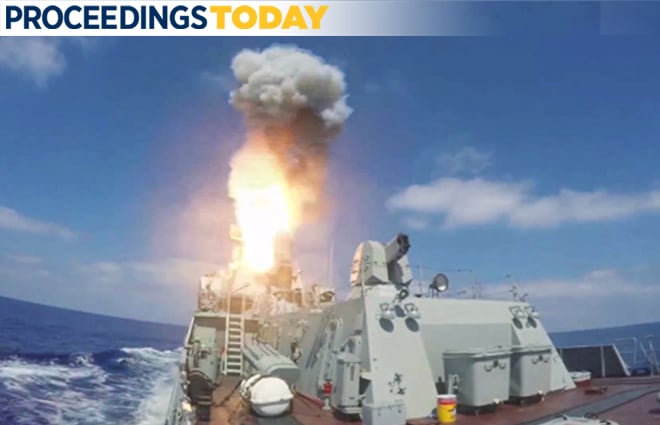 (Photo: An unidentified Russian Navy corvette fires a Kalibre land-attack cruise missile at a target in Syria in 2016. Credit: Sputnik)
In the past decade, Russia has made a strategic breakthrough in terms of developing its military, but before its operations in Syria, it had not tested its armed forces in combat. In this regard, Syria became the perfect laboratory for mastering skills and testing equipment of the Russian military machine.
The Russian-Georgian War
For the Russian Federation, the Russian-Georgian War in 2008 was a harsh lesson regarding its military weaknesses and strategic backwardness compared to the West, and it triggered a reassessment of the real situation with the Russian Army. Although victory was achieved quickly, the military noted its deficiencies and the advantages Georgia enjoyed compared to Russia.