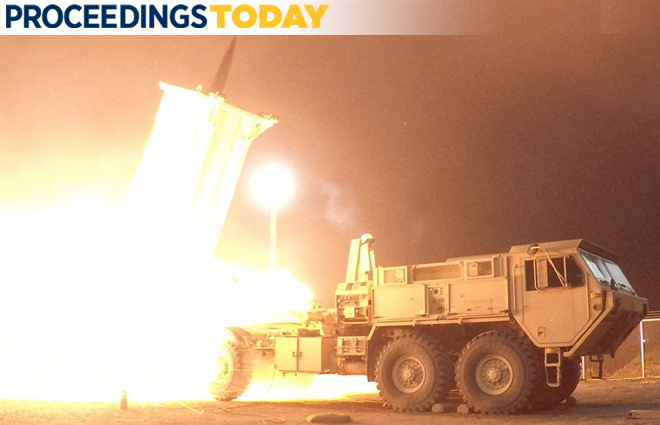 Policymakers in some countries promote the idea of limited nuclear strikes to force favorable outcomes in a conventional war. Other regimes want nuclear weapons and delivery systems to gain advantage, deter great powers, or simply survive. U.S. policymakers know that the United States fields porous and arguably unreliable antiballistic-missile (ABM) systems and are fettered by this diplomatically and militarily. Such systems are unworthy of the country's economic, military, and political power, and they threaten stability by permitting weaker powers to bluff and intimidate.
While the threat of retaliation—mutually assured destruction—deters most rational actors from contemplating a massive first strike against the United States, irrational actors—including otherwise rational actors who find themselves cornered—may not be deterred. Further, brinksmanship or a failed bluff might lead to small-scale initial strikes, and the lack of reliable defenses could encourage foolhardy enemy decisions.
There are countless potential scenarios that might result in a limited nuclear ballistic-missile strike against the United States. Should deterrence fail and an adversary initiate a limited launch, current national missile defense (NMD) architecture is insufficient to assure interception. This fact makes U.S. foreign policy self-restricted. Therefore, the United States must accelerate upgrading its NMD.
Missile Defense 2.0
Proposed budgets would increase the number of ground-based interceptors (GBI) placed in Alaska and California and expand the ground-based midcourse-defense (GMD) system to cover the east coast. Even with improved intercept capabilities, the United States needs to be able to engage enemy ballistic missiles in all phases of flight to improve overall probability of intercept. This will deter rogue states with limited arsenals and more substantial nuclear powers who might be tempted to launch limited strikes.
It is best to destroy enemy missiles while they are on the ground and being prepared for launch. Currently, the United States possesses an ample variety of tools by which to spot deploying/fueling ballistic missiles, though attacking may not always be feasible, and solid-fueled rockets present a challenge because they do not have a pre-launch fueling cycle. Once an enemy "pushes the button" and launches a missile, however, political penalties associated with interception are reduced.
Boost-Phase Intercept
It is easier to target ballistic missiles in their boost phase. The missiles are hot and relatively slow and have yet to release warheads or decoys. But Navy cruisers and destroyers often cannot operate close enough to potential enemy launch sites and are constrained by geography, international politics, and limited numbers of hulls.
The United States must develop and deploy an air-launched ABM weapon. One candidate could be an upgraded AIM-120 Advanced Medium-Range Air-to-Air Missile with a strap-on ramjet booster for long-distance sprints. The interceptor would be carried by stealth aircraft such as the F-22 Raptor, the F-35 Lightning II, the B-2 Spirit or the proposed B-21 Raider. Future ABM weapons might include laser weapons on unmanned aircraft. Airborne ABM systems would deploy close to threat centers, such as in Guam, Japan, South Korea, Qatar, and on board aircraft carriers.
Controversial space-based boost-phase interceptors must be considered also. To reduce political fallout from weaponizing space, an ABM satellite could be popped up in a crisis from a ballistic missile submarine or land-based launcher. Regardless of how the country pursues such capability, national missile defense must exploit the vulnerability of enemy ballistic missiles in the boost phase.
Midcourse Intercept
The GMD system and its ground-based interceptors (GBI) are substantial. They represent the culmination of U.S. BMD efforts since President Ronald Reagan's Strategic Defense Initiative, the so-called "Star Wars" program of the 1980s. There are efforts to upgrade the GBI with multiobject kill vehicles and a selective-firing upper stage. Nonetheless, there is one sure way to increase the effectiveness of GMD: nuclearize it.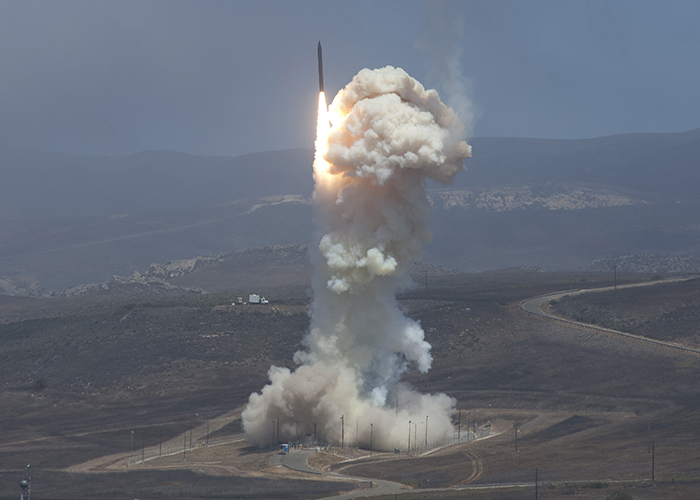 If GBI carried a fixed or selectable (0.1-1.0 kiloton) low-yield nuclear warhead, each interceptor's efficiency rating would increase, reducing the number of interceptors needed for a target cluster. Most intercept scenarios have detonations just outside the atmosphere and over open water. Though there would be damage and destruction to orbital hardware, and there may be fallout or electromagnetic effects on the ground, such consequences pale in comparison to losing a U.S. city to a thermonuclear explosion.
To provide defense-in-depth, the Aegis Ashore version of the Navy's Aegis Combat System of phased-array radars, fire control directors, computers, and SM-3 interceptors, should be set up in Alaska, California, Guam, Hawaii, Louisiana, Oregon, and Pennsylvania.
Terminal Intercept
Interception during this phase of flight is the last opportunity for a shootdown. Theater High-Altitude Area Defense (THAAD) interceptors must protect Guam, Hawaii, Alaska, and the east and west coast.
The Threat Demands a Credible Response
The United States must be able to defend its cities, people, and critical infrastructure from limited ballistic missile strikes or risk being subject to nuclear coercion. Though defense-in-depth demands a layered approach to National Missile Defense, the country relies too heavily on hit-to-kill midcourse intercept to defend its shores. Ballistic missile defense capabilities are an integral component of deterrence and are as important as robust offensive/retaliatory strategic weapons. Upgrade missile defense now.
---
Dr. von Bleichert holds degrees in public policy and administration (specializing in homeland security), international relations, and history. He is a college professor, writes fiction and games in his spare time, and is a past contributor to Proceedings.
For more great Proceedings content, click here.