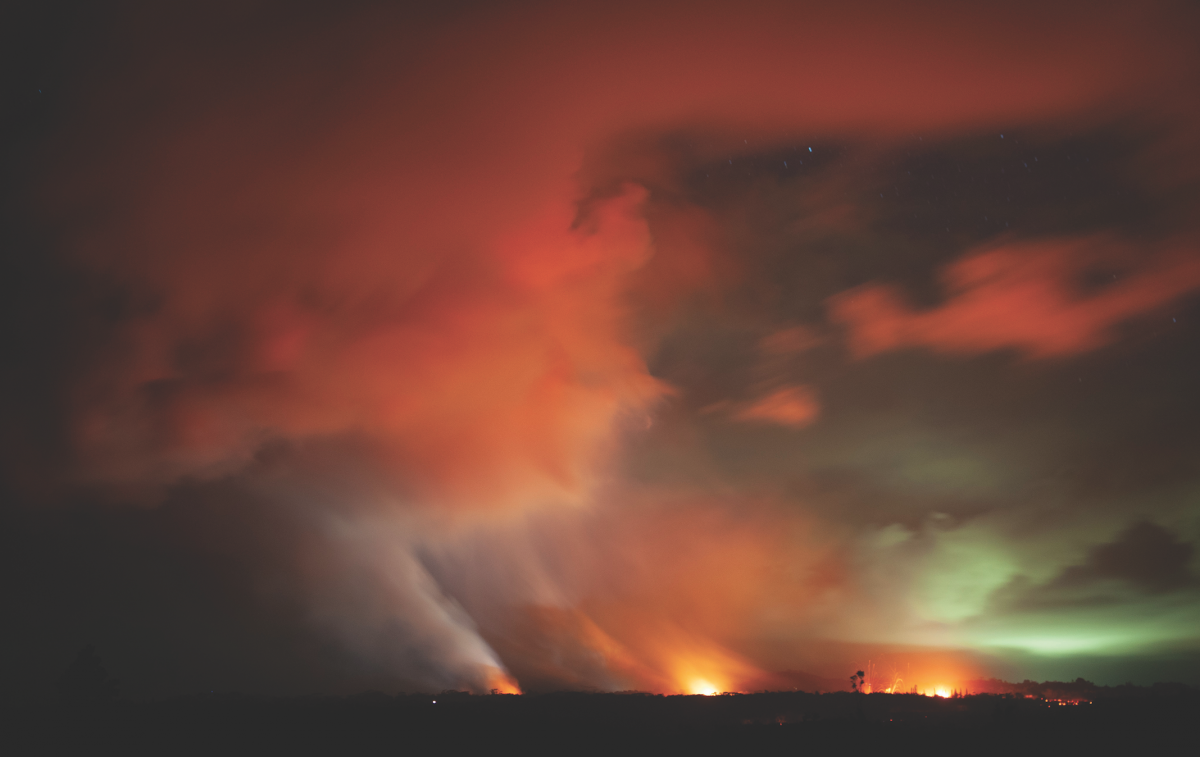 Three lava fissures erupting on the Kilauea volcano on 15 May. Photo by the U.S. National Guard
Kilauea is one of five volcanoes (two are inactive) on the Big Island of Hawaii. Kilauea is the most active, followed by its much larger neighbor, Mauna Loa, which last erupted in April 1984. Kilauea began oozing lava continuously in 1983, and its rather modest molten rock flow has been a reliable tourist attraction without posing a significant threat to people living in the area. 
Things changed suddenly in early May 2018 when nearly two dozen fissures on the volcano's flanks ripped open, pouring out large quantities of lava. In addition, there were steam-driven explosions in the caldera as the ground water table leached into it. Rocks weighing tons were dislodged and ash clouds were ejected upwards of 30,000 feet, making the immediate vicinity hazardous. By early June, hundreds of structures had been devoured, roads destroyed, and more than 5,000 acres covered by lava.