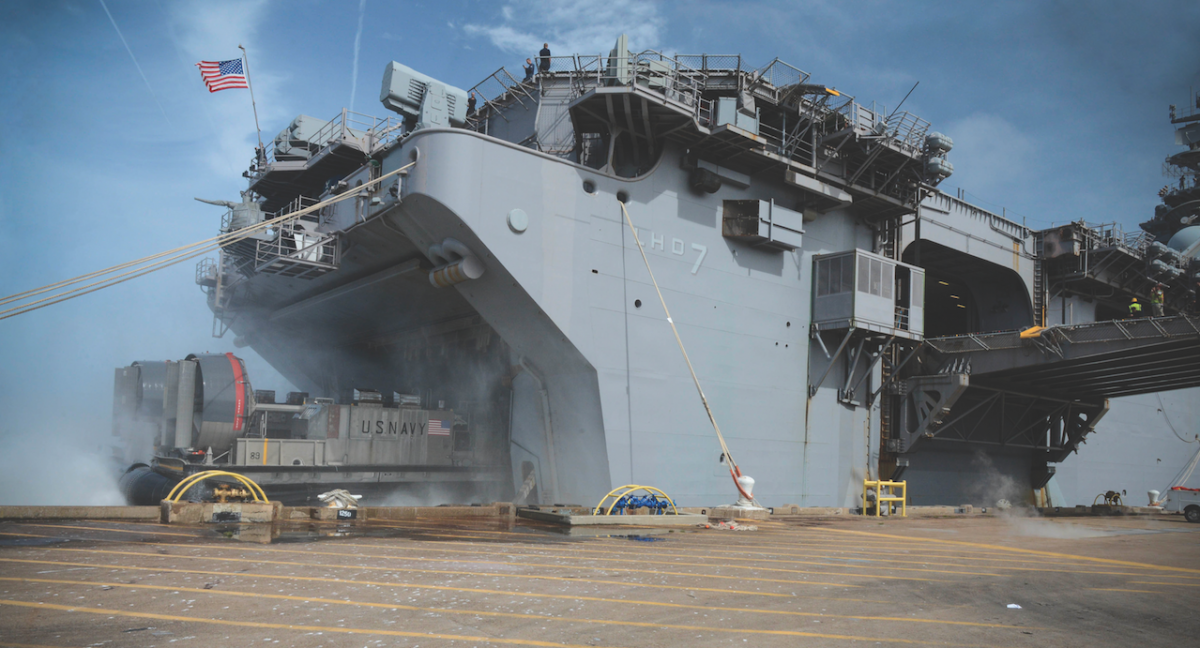 During the 2017 hurricane season, the USS Iwo Jima (LHD-7), shown here, and USS New York (LPD-21) had to sail north for two days, from Mayport to Norfolk, to onload landing craft and other equipment before sailing to the Florida Keys for disaster-relief operations. This is a time-distance problem the Navy can fix.
In 2017, during a summer beset with natural disasters, the U.S. Navy responded to hurricanes that struck Texas, Florida, Puerto Rico, and other locations in the Caribbean. In response to the devastation in Key West, the
USS Iwo Jima (LHD-7) and USS New York (LPD-21)—both homeported in Mayport, Florida—conducted recovery operations in support of federal and state authorities. 
Time matters in emergency response. When a natural disaster strikes—be it an earthquake, tornado, or hurricane—the timeliness of emergency response is critical and can include evacuation, medical services, and providing for basic human needs such as food, water, and shelter. Without these, thirst, hunger, sickness, and potential death plague the survivors.