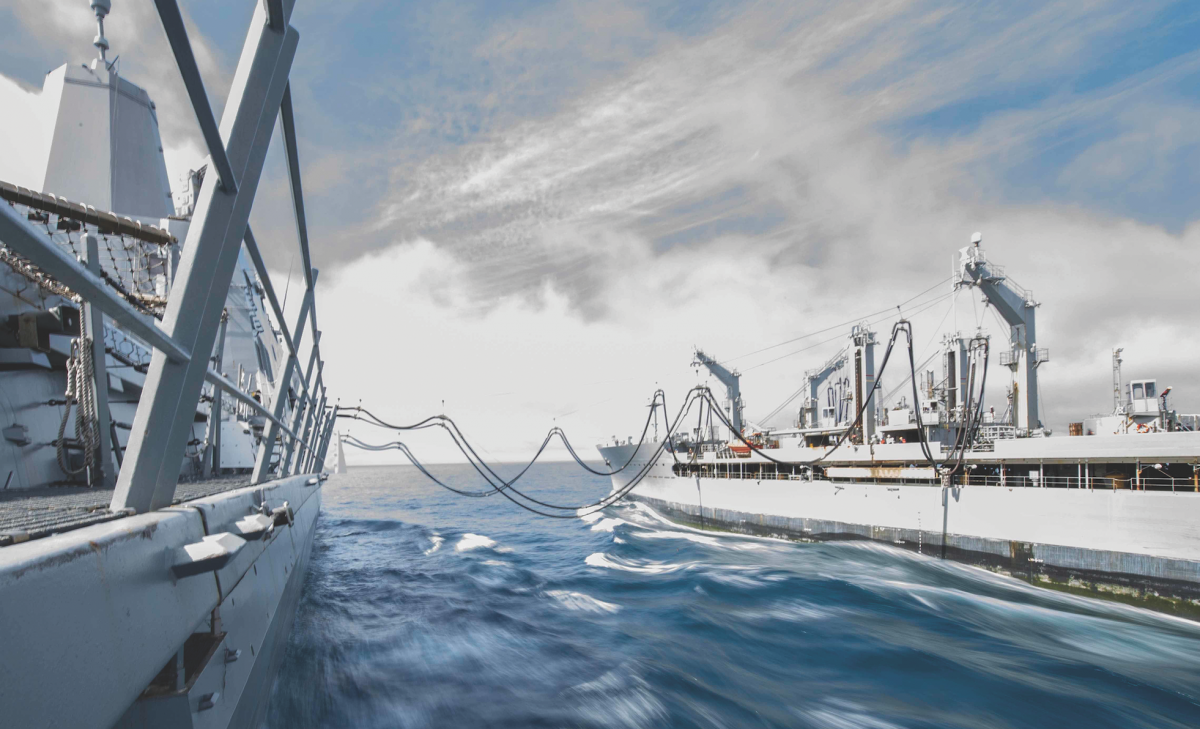 The Navy should provide commanding officers functioning shiphandlers who know the rules of the road and how to keep their ships safe in the complex evolutions necessary for normal operations at sea. U.S. Navy Photo
I am a surface warfare officer (SWO) who cannot drive ships. Although steeped in hyperbole, the statement above speaks to the holes in my professional knowledge—similar to those of most SWOs trained in the present system. 
The Navy released in early June the results of a study that quantifies those holes. One hundred sixty-four junior SWOs were graded by more-senior officers on a test on the rules of the road and a practical scenario. Only 27 received a grade of "no concerns," while 108 were scored as "some concerns," and the remaining 29 were flagged with "serious concerns." Vice Admiral Richard Brown, the new SWO boss, called the results "sobering."
This is not a surprise. I arrived on my first ship after two years in postgraduate education, eager to learn and to please. After three months of fumbling, however, I realized that the method of teaching SWOs to drive ships is not standardized, and that gaps in knowledge are an inevitable result.
These inconsistencies rob the surface navy's junior officers (JOs) of the opportunity to learn to do their jobs well. I asked my peers to teach me, only to find they faced similar informational challenges and occupational stresses that led them to get through the pipeline as quickly as possible, leaving gaps in their career tool bags and persistent knowledge deficits. I petitioned senior officers to teach me, but they also faced the same stresses and deficits from the CD-ROM-teaching method of the early 2000s and late 1990s. The idea of approaching my commanding officer with this challenge seemed needy and a potential detriment to my career. 
I kept my head above water long enough to fumble my way through a series of interview boards to test my "knowledge." These boards were exercises in mental abuse in which a smattering of department heads—middle management on board Navy ships—berated a subject's lack of knowledge while putting him or her through stress designed to test response under pressure. This professional pushing continues until the commanding officer (CO) ultimately believes you are ready to wear a SWO pin. To survive, you fall in line with everyone else, acknowledge the flaws of the system, and endure the process until you "earn" your gold surface warfare pin.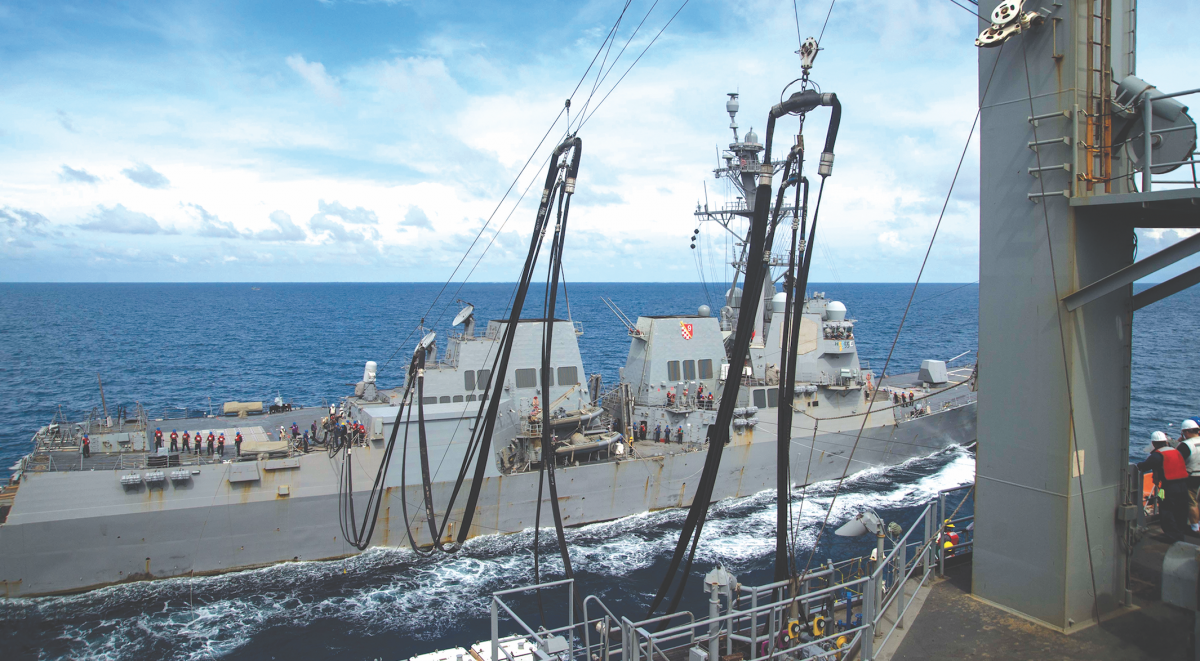 While there are benefits to hands-on learning, what is happening in many corners of the fleet is a bastardization of the intentions of senior officers aiming to teach young officers how to be SWOs. It is this lack of professional honesty and courage at the middle management and junior levels that puts JOs in positions in which they potentially drive ships into precarious situations. We are afraid to call out each other, to support each other the best we can, but this lack of professional courage is killing sailors—not just in collisions but in adherence to policy and procedural compliance, as well. It is hard to fix a fatigue problem if it is your soul that is tired.
We—the JOs teaching the up-and-comers—must do better. We fleet lieutenants are supposed to have the experience to train our JOs. We—the JOs and potential SWOs—need to demand more from our superiors. We must have the courage to acknowledge the gaps in our knowledge when it can cause harm.  
I spent September to January in Yokosuka in the aftermath of the 2017 collisions in the Western Pacific. I saw the real damage done to our nation's warships, the lives lost, and the people destroyed by what the Navy termed gross negligence. I believe the Navy's leaders are serious about fixing the issues of training across the fleet along with the litany of other associated issues regarding maintenance and operational tempo. Still, I am not convinced the Navy's junior- and middle-management officers share that same commitment. 
No one is going out of his or her way to sabotage the SWO training pipeline, but the lack of professionalism and standardization creates gaps and omissions. Junior officers can solve this problem with more professional honesty, but that would come with direct risks to their careers from less honest peers. 
This problem is amplified by the Navy's commitment to get under way as directed—at the expense of training. Unfortunately, our Navy is stretched so thin that it is sending untrained, unprepared sailors into harm's way. It is unrealistic for the Navy to expect a ship's CO to evaluate people with a process that, at its core, is subjective. Such a system presents a huge risk and demands a massive time commitment from all COs. While I do not have the experience to understand fully the burden of command, there must be ways to make this process more efficient not only for overworked commanders but also for our ultimate employer, the people of the United States.
Is it not the Navy's job to provide basic training to its personnel in support of the minimum requirements of the mission—i.e., the safe navigation of the ship? I am a 27-year-old lieutenant, and I have no idea how to moor to a buoy and most likely never will. This is a problem. A CO should receive from the Navy functioning shiphandlers who know the rules of the road and the basics of keeping the ship safe in the complex evolutions necessary for normal operations at sea.
A ship's life cycle and a junior officer's training pipeline can be out-of-sync, resulting in poorly trained officers pushed through a hodgepodge qualification process to meet basic minimum requirements. This shipboard training phase also is spearheaded primarily by other junior officers, oftentimes only a year or two ahead of the average SWO candidate. This apprenticeship teaching method, known as "OJT"—on the job training—is only as good as the teacher. Usually the deficiencies are correctable, and gaps in an officer's knowledge in the past tended to take care of themselves. 
Unfortunately, we are finding that these gaps no longer take care of themselves through experience, and we cannot rely on more-experienced personnel to provide the teaching. We are in a precarious position that I do not believe senior leaders fully grasp. Everyone smiles looking up. This misplaced optimism keeps me up at night when under way. 
The Surface Warfare Officer School is making headway in overhauling the division officer sequencing plan and training pipeline. First division officer tour lengths are now 30 months, second division officer tours 18. All division officer billets on littoral combat ships and minesweepers have become post–second tour billets, as have all destroyer squadron staff positions. At the schoolhouses, there is much more time spent learning the craft of driving a ship as well as fundamentals such as the rules of the road. The widespread dissemination of the Surface Warfare Officers Requirements Document, originally released in March 2017, has reduced some of the ambiguity of what it means to be a SWO.
The real solution, however, rests on the fleet lieutenants. Senior Navy leaders, like those in every other educational institution, only can provide us with the tools to do our jobs. The impetus to take advantage of these tools rests with us, whether we intend to serve for 5 years or 35. If we JOs cannot hold the standards in training, how can we expect to perform under duress in extreme situations? The Navy must hold junior officers to the highest standards. We must forge great shiphandlers and great officers; we must do more than meet the minimum requirements.  
Admiral Arleigh Burke once said, "If it will help kill [the enemy], it's important. If it will not help kill [the enemy], it's not important." Training good ship handlers will help kill the enemy—and keep U.S. Navy sailors alive.
---
Lieutenant Davidson is a surface warfare officer. She is a 2013 graduate of the U.S. Naval Academy and was a Marshall Scholar in the United Kingdom, graduating from Cambridge University in 2014 and Oxford University in 2015. 
---
Listen to a Proceedings Podcast interview with this author about this article below: