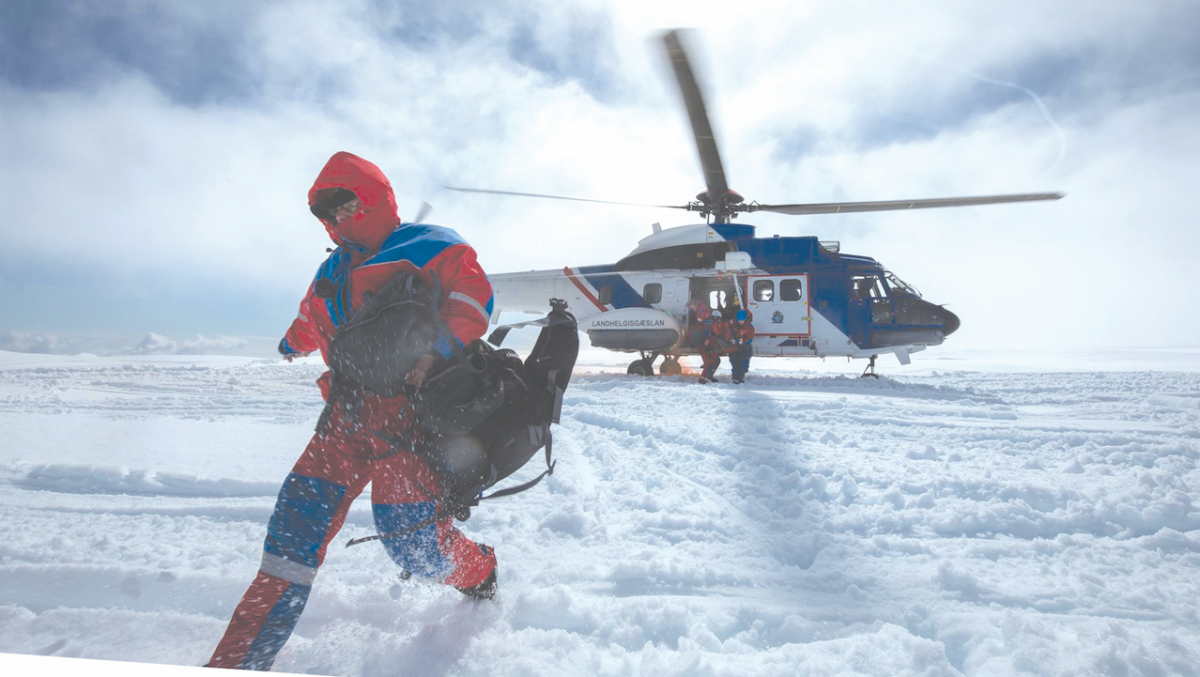 During the practice "Above the Sky," held in cooperation with the Icelandic Association for Search and Rescue and the police on the Breiðamerkurjökull glacier,  a rescue man runs from a TF-LÍF helicopter from the Icelandic Coast Guard.
The Icelandic Coast Guard (ICG) is a 24/7 civilian law enforcement agency that is a unique instrument of Iceland's national security. Since Iceland is the only NATO member without a standing military, it is a good thing the ICG's new motto is "Always Prepared." 
While it can trace its history to the 15th century, the ICG was formally established on 1 July 1926, when the Icelandic government acquired the vessel Thor from the Westman Islands' Rescue Association. Today, the ICG is under the auspices of the Ministry of Justice and Ecclesiastical Affairs and since 2005 has been headed by Coast Guard Director General Georg Kr. Lárusson.