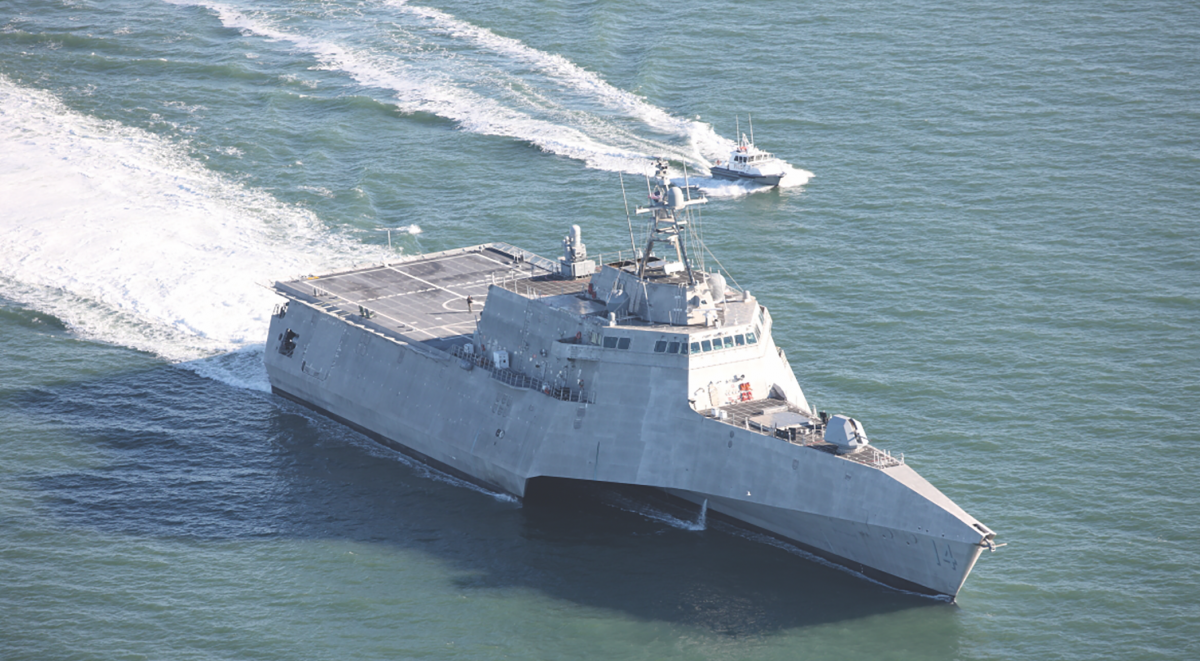 The USS Manchester (LCS-14), the Navy's 12th littoral combat ship (LCS) and 7th ship of the Independence class was commissioned on 26 May during a ceremony in Portsmouth, New Hampshire. Named for the city in New Hampshire, the ship was built by Austal USA at its Mobile, Alabama, shipyard. The Manchester was laid down on 29 June 2015 and launched on 13 May 2016. The Independence-class units measure 421.5 feet long with a beam of 103.7 feet and a draft of 15 feet. The 3,000-ton Independence-class LCS is based on a fast commercial ferry, and the design includes an aluminum trimaran hull with a large flight deck, helicopter hangar, and reconfigurable mission bay. Navy plans call for a total of 32 LCS to be built, divided evenly between the Freedom and Independence-class designs. Construction of these vessels is expected to be followed by acquisition of 20 new future frigates, which are currently under development.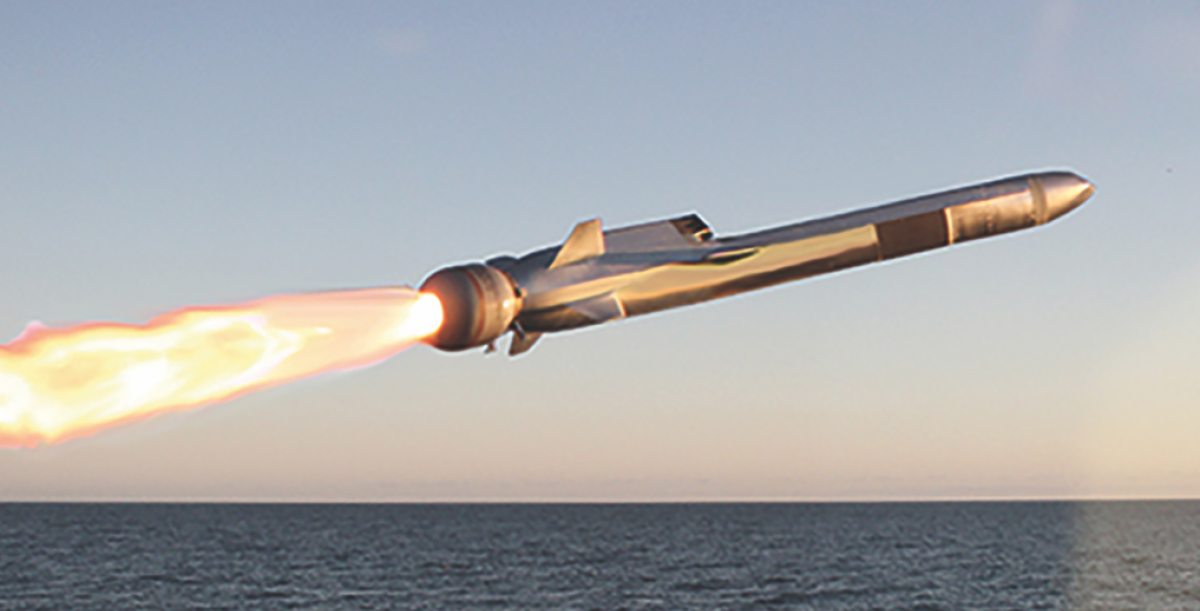 Norway's Naval Strike missile (NSM) program had a successful spring. On 31 May the U.S. Navy selected the fifth-generation missile, designed by Kongsberg Defence and Aerospace, to arm Freedom- and Independence-class LCSs and future frigates. In April, Malaysia's naval forces also ordered the missile to arm their own LCS fleet, which is based on the French Gowind 2500-class corvette and will begin entering service in 2019. The stealthy, subsonic, turbo-jet powered, sea-skimming missile is guided by GPS and infrared homing and reportedly is capable of both antiship and land-attack operations. The NSM carries a 265-pound high-explosive warhead to a maximum range of 100 nautical miles. In the United States, the missiles are being built through an agreement between Raytheon and Kongsberg. The NSM first entered Norwegian naval service in 2012 and serves with Poland's coastal defense forces as well.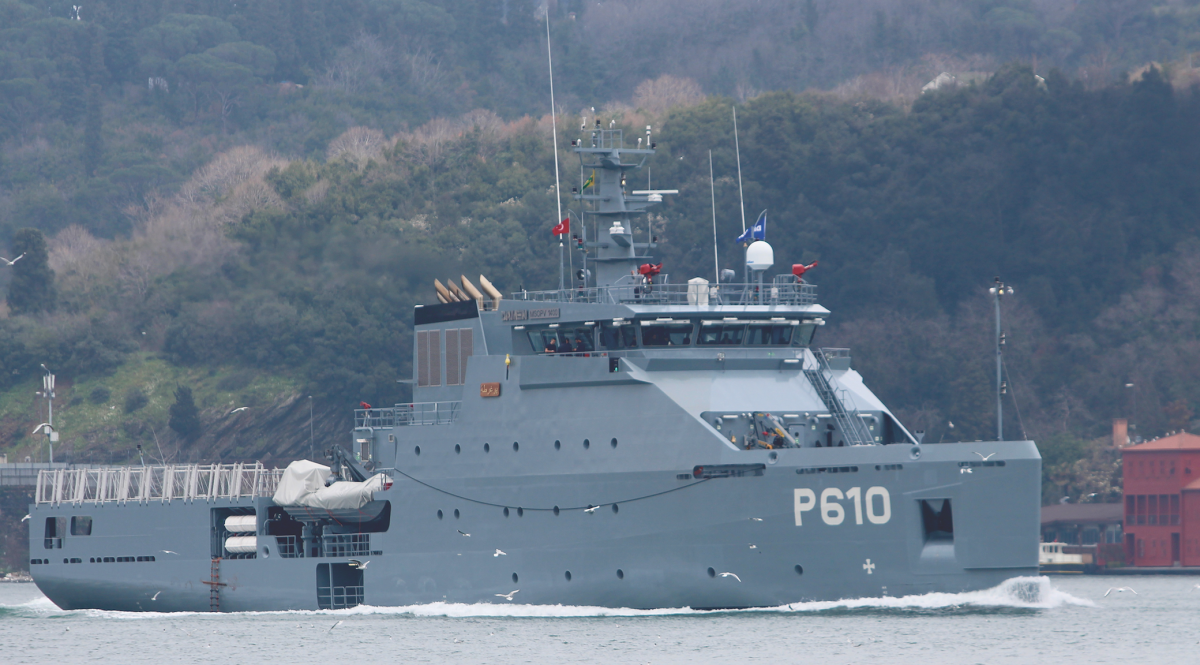 Tunisia took delivery of the Jugurtha, its first new multiservice offshore patrol vessel (MSOPV) this past April, and a second unit of the class, the Syphax, underwent sea trials during the spring. A total of four OPVs currently are under construction at the Damen shipyard in Galati, Romania, and planned for delivery by late 2018. Based on the Damen Sea Axe design, the OPV 1400 displaces 1,470 tons and measures 236 feet with a beam of 42 feet. The Jugurtha and her sisters are optimized for a wide variety of maritime patrol missions including border and exclusive economic zone surveillance, counter piracy and illegal trafficking, fisheries inspection duties, disaster relief, search-and-rescue, and logistics support operations. Possessing a maximum speed of 21 knots, the class boasts an endurance of 4,000 nautical miles while cruising at 12 knots. The ships also incorporate a flight deck and telescoping hangar suitable for helicopter or UAV operations. 
---
Eric Wertheim, a defense consultant in the Washington, D.C., area, is the author of the 16th edition of The Naval Institute Guide to Combat Fleets of the World, available from the Naval Institute Press (www.usni.org).