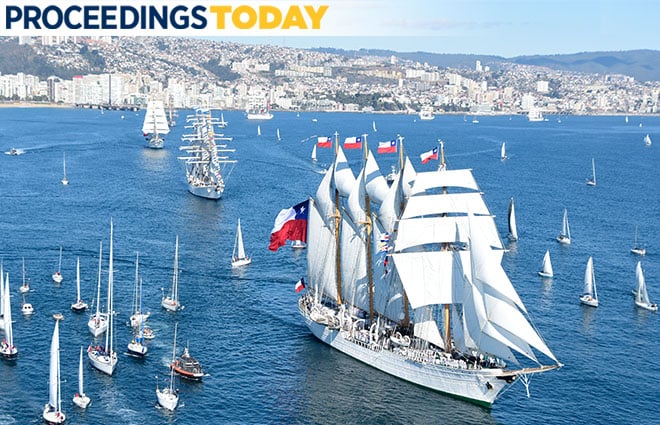 Armada de Chile Bicentenary Tallship Parade, Port of Valparaíso, 3 June 2018.
The Armada de Chile is celebrating its bicentenary. The exact date of its founding is unknown, but between 1817 and 1818 the navy began its organization and started to operate as a fighting force and a maritime services organization. From its inception, the Armada de Chile was the agent of the Chilean state for all maritime and naval affairs; a condition that 200 years later has become more relevant as the maritime interests of Chile have increased.
During its first 65 years, the navy participated victoriously in four wars which shaped Chilean naval culture and values, setting the stage for naval heroes who serve as role models for its people and traditions. In these wars Chile learned the importance of sea control to freely move its army where and when needed, or of denying its use so adversaries could not cause harm.