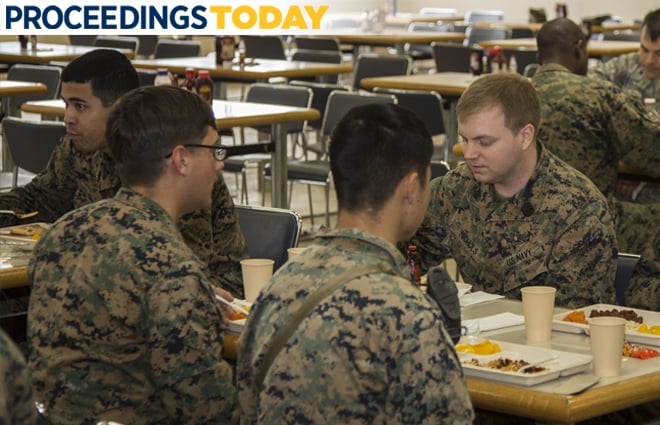 "Good morning, first sergeant. Is it all right if I sit here? Marines don't eat alone, right?"
The young lance corporal plopped his tray down on my table. It was Saturday morning, and my weekend routine with the Fleet Antiterrorism Security team (FAST) company in Bahrain usually included hitting up the breakfast buffet put on by Morale, Welfare and Recreation. For a couple of hours, I would read a book while gorging on made-to-order omelets, coffee, and a bonanza of fat pills.
I put down my book and said he was absolutely right. I never like seeing Marines by themselves. I have been pretty vocal about this and always am satisfied to see groups of Marines eating together.
The lance corporal and I talked while we ate, and the next thing I knew I was host to a table full of Marines laughing and joking as we shared a meal. Author Louis L'Amour said, "Nothing binds men together like sweat and gun smoke," but breaking bread together will do in a pinch.