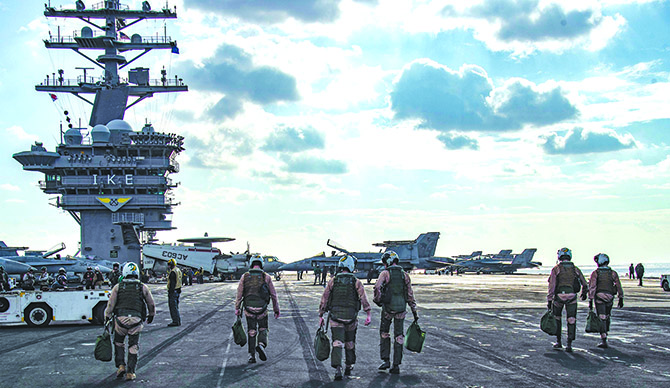 The term "lethality" can be associated with any number of things in the Navy. Oftentimes it will be associated with a weapon system, such as those found on a naval aircraft, surface combatants, or submarines. But how often are our personnel associated with lethality?
Warfighters are the core of the Navy's combat effectiveness, but the current systems in place do not provide the most efficient or effective means of training them. Warfighters and their associated lethality could be improved by restructuring the commands responsible for pre-deployment training and staffing those commands with the right personnel.
The Current Conditions
In its current form, Navy units receive training from a variety of sources before proceeding to the integrated training phase, known as the Composite Training Unit Exercise (CompTUEx). This month-long exercise is designed to hone warfighters' skills against a peer-level threat.