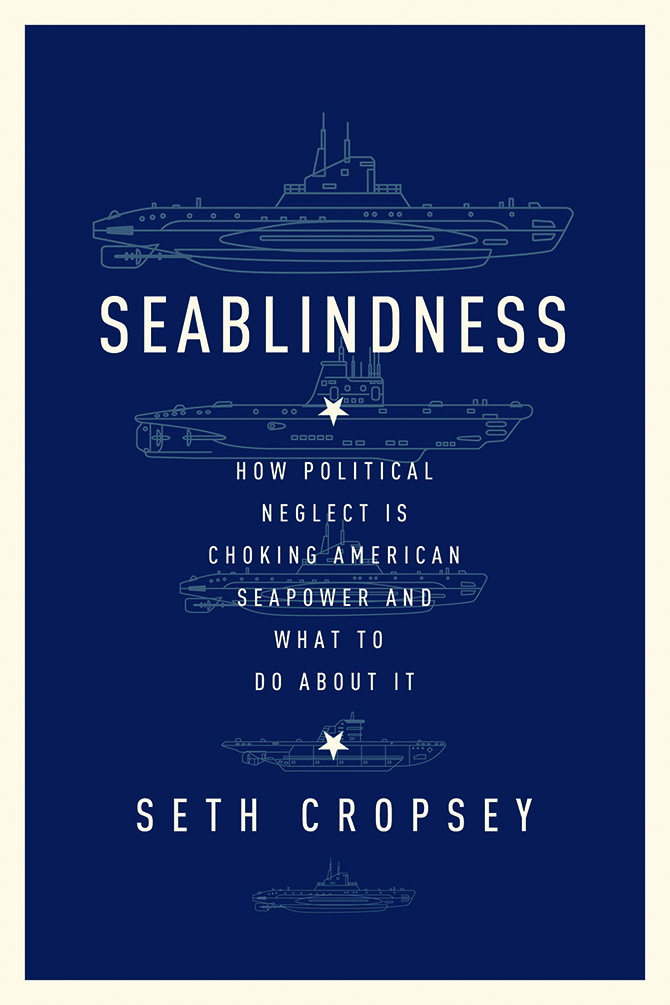 Seablindness: How Political Neglect is Choking American Seapower and What to Do About It
By Seth Cropsey. New York: Encounter Books, 2017. 304 pp. Notes. Index. $27.99.
It often is said that history does not repeat itself, but it sure rhymes. After World War I, we signed the Washington naval disarmament treaties and adhered to them while Axis powers rearmed and deterrence collapsed into World War II. After that war, again we disarmed our Navy while the Soviets expanded theirs. We thus failed to deter the Korean invasion and the expansion of the Soviet Empire. After the Reagan administration rebuilt the Navy and won the Cold War, we declared the end of history and disarmed our Navy. In Seth Cropsey's excellent Seablindness, he declares "The proud 594 ship . . . fleet that helped to win the Cold War is a memory. It has been replaced by an aging and overworked 272-ship force." Once again, we have lost our ability to deter the growing number of disturbers of the peace. We cannot expect them to resist the temptation to take advantage of our weakness.