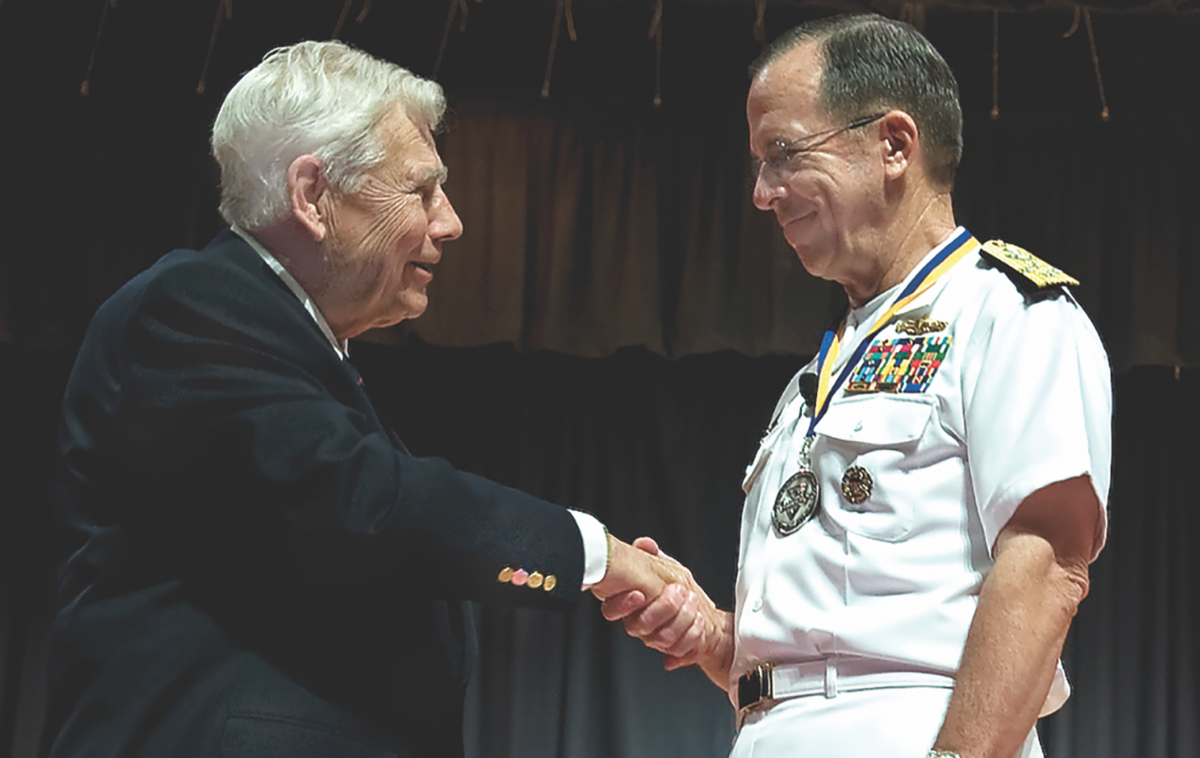 Lieutenant Commander Nelson sat down with retired Navy Captain Wayne Hughes, one of the foremost authorities on naval tactics, to talk about the future of the Navy, fleet tactics, and writing and reading as a naval officer. This is an edited version of their discussion.
Nelson: To start, do you see disconcerting trends in the naval profession today?
Hughes: We have been slow to reflect some changes going on, for example, that missiles can be fired from many kinds of small ships and from the land; that small platforms are harder to track and attack; and the rise in importance of robots of many kinds and descriptions. What I regret right now is the recent warship collisions, because they will distract the CNO [Chief of Naval Operations] from his desire to get the Navy to adapt faster in things such as cyber warfare, artificial intelligence, and unmanned systems.
Nelson: Do you have any initial thoughts on the recent incidents with the USS John S. McCain (DDG-56) and the USS Fitzgerald (DDG-62)?