Recent Proceedings articles by LCDR James Charapich and LT Renato DePaolis II about retention and the bonus raise the type of fresh ideas we need to turn the corner. Interestingly enough, many of the ideas these articles propose have already been, or soon will be, implemented. This reinforces the point that communication from Naval Aviation leaders to the flight lines must be continuous and requires constant improvement.
Our readiness problems did not develop overnight and can't be fixed overnight. Many of you have heard me say, "All good things come from up aircraft." One of those "good things" is retention, and I firmly believe readiness drives retention, as well as lethality. My staff and I are actively engaged with the senior echelons of Navy leadership to solidify long-term solutions to provide more "up aircraft." We already are seeing results from our initiatives, aligned focus, and disciplined approach. One initiative involves the implementation of an advanced supply chain model, based on advanced analytics, that gets the right parts to the right aircraft faster. Congress has authorized the department's budget requests and we are investing in the tools and technologies that will enable us to purchase repair parts more quickly to reduce the time aircraft are unable to fly. Top DoD and Congressional leaders are investing additional resources to improve bases in every non-fleet concentration area--starting with Naval Air Station Lemoore, California.
During base visits, I have heard a common theme from post-department heads who do not aspire to be commanding officers, but love our Navy and want to continue to fly. I listened, and with the help of PERS-43 and the Chief of Naval Personnel, we are creating a Permanent Flight Instructor Program and expect to hold our first selection board for this program in November. Earlier this year we improved the bonus program and made flight pay more merit-based. Together these positive changes, as well as opportunities for career intermissions, tours with industry, and in-residence education programs will create more career flexibility.
To demonstrate how seriously I am taking the matter of retention, I have invited LCDR Charapich and LT DePaolis to spend some time with me so that we can discuss their ideas further. Without the trust of our aviators and maintainers, all of these initiatives will fail to meet the mark. Some of you may have read Proceedings articles earlier this year by LCDR Anthony Kochanski. Although he was critical of our shortcomings, I value his passion for advancing Naval Aviation, so we brought him onto the CNAF staff to help us develop solutions.
Naval Aviation's future is bright. We are more lethal, survivable, networked, sustainable, relevant, talented, and capable than ever before. It takes all of us, working together, to put the best Naval Aviation team to sea. I encourage all of you to continue writing and publishing your ideas, as well as engaging with your chain of command. Your leaders are listening and we are committed to this great profession.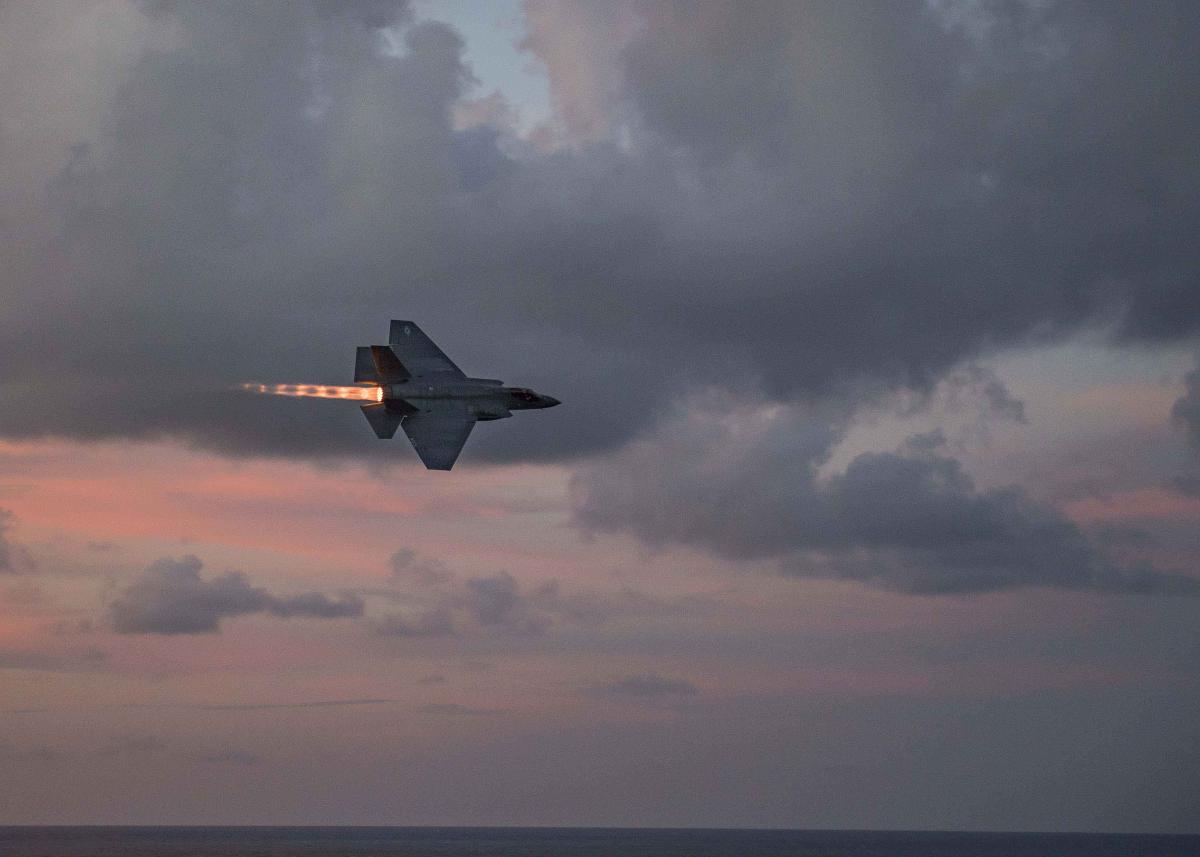 If you have an idea, you can find me in the global address list, or write to me anonymously via our Naval Aviation blog "On Glideslope" at https://onglideslope.wixsite.com/onglideslope .
I am looking forward to meaningful dialogue at Tailhook '18 later this week and discussing your ideas about the future of Naval Aviation.
We Fly, We Fight, We Lead, We Win! We are Naval Aviation!
Bullet
Air Boss
---
Vice Admiral Miller is the Commander, Naval Air Forces, and Commander, Naval Air Force, Pacific Fleet. He is a career aviator who commanded Strike Fighter Squadron-34, the USS Nashville (LPD-13), and the USS George H. W. Bush (CVN-77) and Carrier Strike Group-2. He served as the Director, Air Warfare (N98), before taking command as the Navy's 8th "Air Boss" in January, 2018.