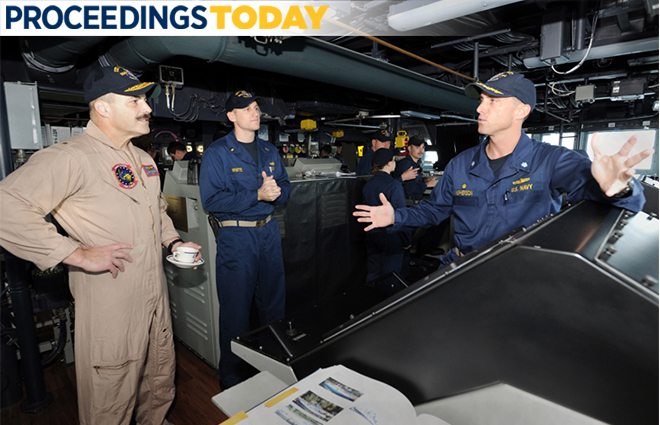 There are many useful and necessary discussions ongoing about the state of readiness in the Navy's surface fleet. One piece in a solution could be borrowed from naval aviators: keep detailed individual log books.
While serving in command of a destroyer, my new strike group commander, Rear Admiral Mark Guadagnini, started his tour asking why surface warfare officers (SWOs) do not keep log books. The cheap answer was that our professional requirements were different than those of an aviator—pier landings for a ship cannot be graded as arrested landings for aircraft. Ship evolutions are a team sport; aviation logs are for individuals.
Admiral Guadagnini asked me (in the manner a flag officer asks a commander) to begin keeping logs for my officers during an extended under-way period. We had to be creative about what to measure, because there only was one planned unmooring/mooring and no under-way replenishments (unreps).