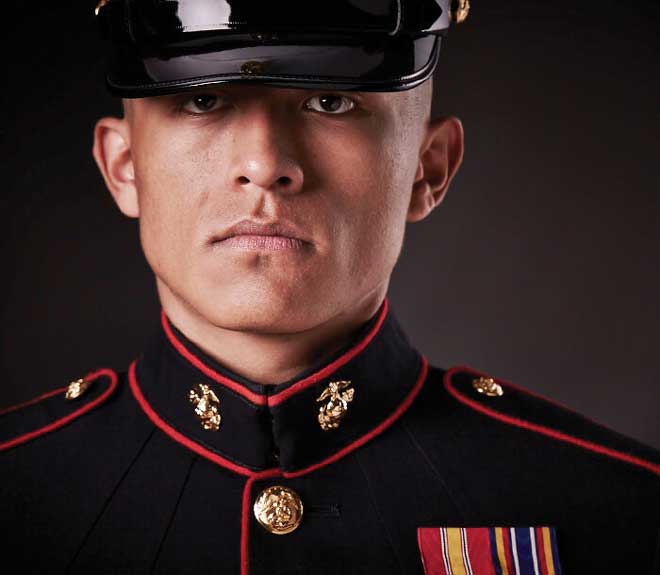 The Marine Corps spends too much time telling our troops what not to do.
We are members of a dynamic and exciting tradition, worthy of emulation, yet our annual training requirements are bloated with classes that inspire apathy instead of enthusiasm. There is a "do not haze" class. A "do not sexually assault" class. A "do not be prejudiced" class. A "do not make unwanted sexual advances or obscene remarks" class. The list of "do nots" continues: Do not abuse drugs. Do not abuse alcohol. Do not let operational stress stress you out. Do not commit suicide or allow your buddy to commit suicide. Do not abuse your intimate partner. Do not mistreat children.
And don't forget the "do not use tobacco" class. I still am forced to take this course online every year even though I don't use tobacco.
For every Marine Corps Ball in November there is a sergeant major who takes the time to remind all the Marines about what not to do during the ceremony. Do not pre-flight. Do not get up during the cake cutting. Do not get up during the guest of honor's speech. Do not allow your date to dress like a prostitute.
Every Friday we hold liberty briefs to encourage Marines not to do things over the weekend. Do not drink and drive. Do not contract a sexually transmitted disease. Do not marry a stripper this weekend. Do not go to the wrong neighborhood. Do not make an ass of yourself in public. Do not be the one without a fresh haircut on Monday. Do not go UA.
Once, while watching a sexual assault prevention film, I looked out at the assembled class and saw flat, glassy eyed boredom. I asked a nearby corporal what the deal was. "Sergeant Major, I've seen this a dozen times." They weren't learning anything, just enduring another monotonous training session.
Recently, every Marine in the Corps signed a counseling instructing us what not to do on line. It was this event and the malfeasance that preceded it that got me considering the kinds of things I could do to affect behavior within my sphere of influence.
In the meantime, I was going over an assault investigation and saw that one of the Marines involved was reported shouting: "This is how we do it in [large metropolitan city]!" I realized they identified as street thugs and thus conducted themselves as such on liberty. Hours and hours of instruction on what not to do did not change their behavior.
The company we keep tends to have an impact on our comportment. If we hang out with basketball players, we'll end up on the court. If we hang out with meatheads, we'll eventually wind up in the gym. We all signed up because we saw the awesome recruit­ing posters and wanted to be like the Marines we saw depicted there. If we joined to be like those guys then why don't we act like them?
I have become convinced if I can get my troops to embrace their identity as Marines and members of their unit, then many of the conduct issues will take care of themselves. Here's a crazy idea: Let's use dynamic examples of who we are as Marines to influence behavior.
Part of my own personal effort was to sit down with a promotion warrant to corporal and a dictionary. I went through the entire warrant line by line, defining key words and expanding their meaning. When I presented this to my noncommissioned officers (NCOs) by way of professional military education (PME), they were shocked to discover they have known what was expected of their personal and professional conduct since the day they were promoted to corporal. The essential message of my class on the warrant is: "This is who you are NCOs; act like it." Unfortunately, this is often the first time anyone has talked to them about these concepts.
Our history is exciting; it is the saga of one of the greatest warrior cultures in the history of planet Earth. Marines need to know that is their inheritance. Our values and ideals should encourage troops to comport themselves as a distinct cadre of professionals. For me, the definition of professional development is the process by which leaders cultivate those qualities that will characterize their troops as Marines. If we took the time to teach PME as often as we held a urinalysis test, we might actually see a significant decrease in substance abuse.
If the term Marine is indeed synonymous with the highest in soldierly virtue, let's convince our troops this is the fabric of who they are, and maybe they'll start acting like it.
---
Sergeant Major Burke currently is serving as squadron sergeant major of the world's finest Marine Aviation Logistics Squadron 13 in Yuma, Arizona. He is a hard-core Black Widow.
---
This article is the subject of an episode of the Proceedings Podcast . Listen to the episode below.