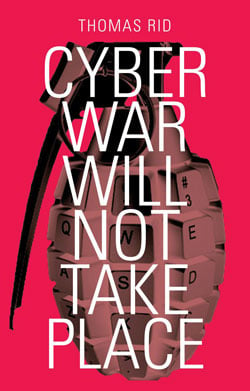 Cyber War Will Not Take Place
Thomas Rid. New York: Oxford University Press, 2017. 235 pp. Notes. Biblio.
Full epilogue by John Stone. $14.95.
Reviewed by James Young
In its original incarnation, Thomas Rid's Cyber War Will Not Take Place was an attempt to replace much of the hyperbole in cybersecurity discussions with academic rigor and research. Published four years later, the updated edition maintains Rid's central thesis that no "cyber war" has occurred. Rid further states that, given problems of accessibility, resourcing, and the diverse panoply of modern computer control systems, it is unlikely that such an event will occur soon.