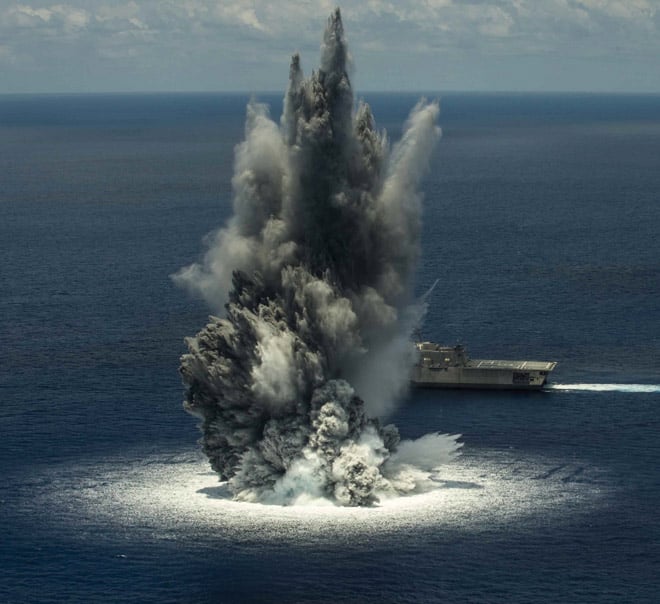 U.S. Navy (Michael Bevan)
 
In the early morning of 1 October 2016, a Chinese-design, Iran-provided C-802 land-launched missile struck the United Arab Emirates-leased high-speed vessel Swift. The unarmed, all-aluminum Swift was under way in the Red Sea, north of the Bab-el Mandeb Strait, when the missile's armor-piercing warhead tore into the bow, rendering the ship a catastrophic loss. Immediate suspicion focused on the Yemeni Houthi rebel group that is allied with Al Qaeda in the Arab Peninsula.
Although accounts remain sketchy, on 9 October Houthi rebels launched two C-802 missiles against the U.S. Aegis guided-missile destroyer Mason (DDG-87), in company with the Aegis destroyer Nitze (DDG-94) and the forward-staging base Ponce (AFSB-15). Then, on 11 October, Houthi rebels launched a third C-802 missile. The Mason reportedly fired Standard SM-2 and Evolved Sea Sparrow surface-to-air missiles in an effort to intercept the C-802s, as well as deploying Nulka radar decoys and other "soft-kill" defenses.