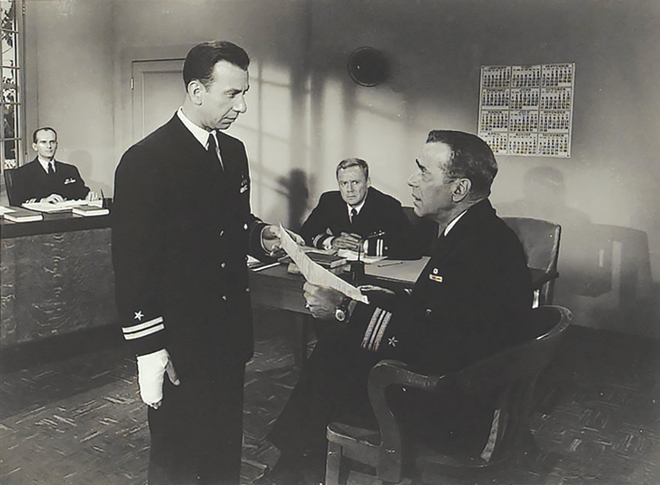 Leadership is a difficult subject to teach. Textbooks can go only so far, often merely providing laundry lists of admirable attributes that are worthy of emulation but quickly lose their pristine exactness when subjected to the variables of human thought and emotion. And despite their success in other realms of education, leadership training simulators are not a viable option, because computer algorithms are not well-suited to addressing the many challenges a would-be leader must face. For the Navy, the problem is exacerbated when one factors in a military chain of command that is both artificially concocted and rigidly real. Superimposing the unique conditions of shipboard life further complicates matters. 
One antidote to these afflictions can be found in literature, where human dramas can play out in something akin to real life, where readers can not only view the facts in a scenario but also share the thoughts and emotions of the characters as they respond to the stimuli provided. Readers can accept or reject the actions of the protagonists and antagonists and, in so doing, begin to form or revise that unique ("no two snowflakes are alike") phenomenon known as a "leadership style."
Of course, to achieve this, the literature has to be good, written by an individual who has "walked the walk" and "talked the talk" and who has developed insights into human nature that can impose order on a characteristically chaotic situation.
For Sailors, one can do no better than Herman Wouk's The Caine Mutiny. Woven into the fabric of an engaging and entertaining story is a leadership—and followership—lab that goes a long way toward achieving that sought-after simulation described above. 
 What makes this novel so useful as well as entertaining is that it presents us with characters who are complex and believable, who—like all of us—are flawed and—like most of us—strive to be better. These are not cardboard cutouts; they are multidimensional Sailors who must deal with problems whose solutions are not "in the book" and require analysis and introspection to resolve. In short, they challenge us to ask ourselves, "What would I do?" This is the science of simulation presented in the form of art. 
What also makes this book special to those who go down to the sea in ships is that Wouk is a Sailor. He has "been there, done that." Serving in the Pacific during the greatest of all sea wars, he knows firsthand what it means to be a resident of a small ship in a big ocean, to be part of a self-contained world that has many of the earmarks of a household, yet has responsibilities that extend all the way to life and death. He understands the bonding and the friction that tight quarters spawn, and he knows the effects of a stratified society where autocracy reigns by necessity. He knows the tedium of long transits, the terror of great storms, and the routine of night watches when one is compelled to search one's soul and to contemplate things that few in other walks of life ever do.
To most who have experienced The Caine Mutiny, it is a classic in every sense of the word, a New York Times best seller for more than two and a half years and winner of the Pulitzer Prize. But to those privileged few who are Sailors as well as readers, the book is Herman Wouk's gift to the Navy, a simulator sans computers that permits us to confront the challenges of loyalty up and down the chain of command, to experience the daunting trials of both leadership and followership, and—best of all—to do these things before our lives and those of others depend on it.