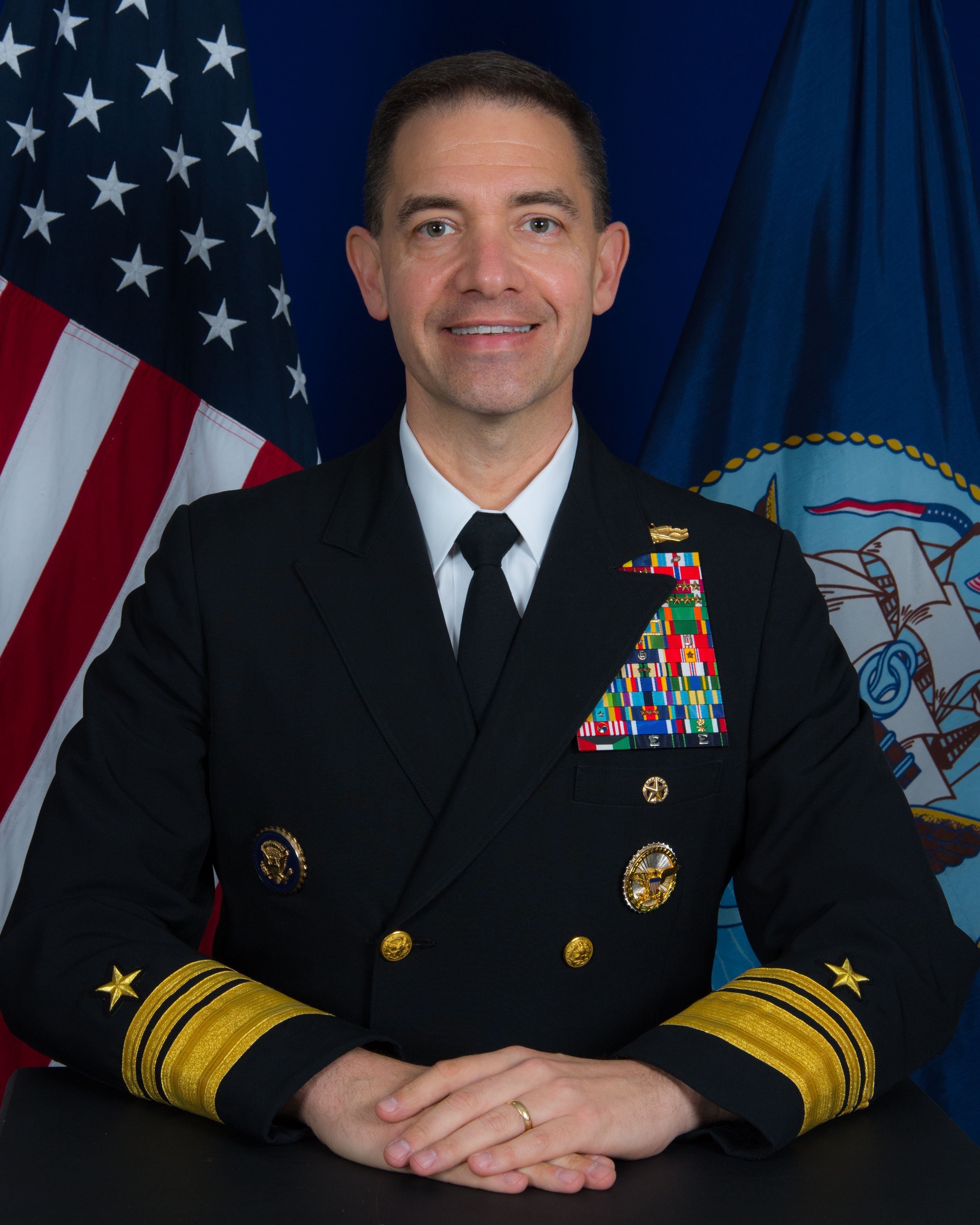 Vice Adm. Brad Cooper is the son of a career Army Officer. He is a 1989 graduate of the U.S. Naval Academy, and earned a master's degree in Strategic Intelligence from the National Intelligence University. He has also studied national security policy and international relations at Harvard and Tufts Universities.
A career surface warfare officer, he served on guided missile cruisers, guided missile destroyers, aircraft carriers and amphibious assault ships. His ship commands include USS Russell (DDG 59) and USS Gettysburg (CG 64). Cooper is particularly proud of the extraordinary men and women with whom he served on sea duty during nine deployments and 13 real-world operations all around the world. His amazing Sailors in USS Gettysburg earned the Battenberg Cup as the best ship, submarine or aircraft carrier in the Navy's Atlantic Fleet. Ashore, he served in a variety of executive, military assistant and special assistant roles in the White House, the Office of the Secretary of Defense, U.S. Africa Command and U.S. Pacific Fleet Headquarters. He also served as principal U.S. Advisor to the Interior Minister of Afghanistan and director, Surface Warfare Officer Assignments (Pers-41).
As a flag officer, he mostly recently served as commander, Naval Surface Force Atlantic. Previous tours include service as Chief of Legislative Affairs, where he lead the Navy's engagement efforts with the U.S. Congress; commander, U.S. Naval Forces Korea during the height of tensions on the Korean Peninsula in 2016-2017; and commander, Expeditionary Strike Group 7 in Okinawa, Japan, where he lead U.S. 7th Fleet's Navy-Marine Corps team on the U.S. military's first F-35 deployment.
Cooper has been recognized with various personal and unit-level awards including the Distinguished Service Medal and Bronze Star Medal. He is a recipient of the Admiral Elmo Zumwalt Award for Visionary Leadership