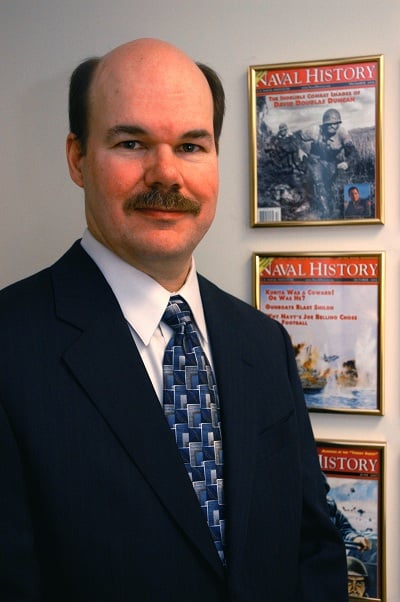 Richard Latture is Editor-in-Chief of Naval History, a magazine well-regarded by both academic historians and history enthusiasts—and published bi-monthly by the U. S. Naval Institute.
Richard joined the Institute staff in his present post during 2005.
Interested in history very early in life, Richard majored in the subject as an undergraduate at Washington and Lee University, then went on to earn a Master of Arts degree in history at the University of Virginia.
Upon completion of graduate studies, he joined the staff of the national newspaper USA Today – working for 12 years as a researcher, reporter, and editor.
Before assuming his present post, Richard spent seven years editing MHQ: The Quarterly Journal of Military History, America's Civil War and a number of other periodicals published by Primedia History Group.