Displaying 43291 - 43300 of 43418
It is by no means enough that an officer of the Navy be a capable mariner. He must be that, of course, but also a great deal more. He should be as well a gentleman of liberal education, refined manners, punctilious courtesy, and the nicest sense of personal honor.
He should be the soul of tact, patience, justice, firmness, and charity. No meritorious act of a subordinate should escape his attention or be left to pass without its reward, even if the reward is only a word of approval. Conversely, he should not be blind to a single fault in any subordinate, though at the same time, he should be quick and unfailing to distinguish error from malice, thoughtfulness from incompetency, and well-meant shortcoming from heedless or stupid blunder.
In one word, every commander should keep constantly before him the great truth, that to be well obeyed, he must be perfectly esteemed.
—John Paul Jones
 
In chapter 2 we provided a few of the leadership lists resident in thirty-five of the thousands of books written on leadership. When we looked at those lists, we saw some threads that were repeated again and again. And you'll notice that these lists include:
what a leader should be (traits)
what a leader should be capable of (skills, or competencies)
Why another leadership list?
All the lists above are valuable. Many of them are germane to the young seagoing officer. Many of them are prepared by authors and editors with years of salty experience. However, all of them reflected the bias and experience of the respective authors. Each was individualized based on its source. My goal was to create a list based simply on a survey of senior seagoing officers. Any one young officer could ask a more senior officer, "What traits do you think I need to be a leader?" My goal was ask that question several hundred times and aggregate the cumulative results.
The expected outcome: the cumulative wisdom of nine thousand years of seagoing experience, all in a single list of the primary traits desired in a seagoing junior officer.
The Question: What We Asked, and How
We established a website with a survey engine. We invited members of the sea services (Navy, Coast Guard, and Merchant Marine) to visit the website and to participate. We solicited inputs by e-mailing to senior officers in all services and to senior staff at the maritime academies.
 
An officer is set apart, clothed differently, and given distinguishing marks. His greater responsibilities are rewarded with greater privileges. There is some insistence on a show of respect. He is removed from that intimate contact with the men under his command which can throw such a strain upon the relationship of subordinates.—GEN Sir John W. Hackett
The respondents were asked to choose "the primary traits required of the successful junior officer at sea" from the seventy-six potential traits listed in this table.
The Respondents
Approximately 380 people responded to the survey. They represented, cumulatively, nearly nine thousand years of experience, or an average of about twenty-four years per respondent. Of those that responded, 58 percent characterized their service as "active," while 42 percent considered themselves "retired." Most (93 percent) were male, and 7 percent were female.
The following table indicates the breakout by service:
The following table indicates the breakout by seniority for those in uniform. For simplicity and clarity, only Navy and Coast Guard ranks are shown.
Of those in the Merchant Marine, the following indicates their seniority:

I have yet to find the man, however exalted his station, who did not do better work and put forth greater effort under a spirit of approval than under a spirit of criticism.—Charles Schwab, industrialist
The Results
Each respondent was allowed up to eight "primary" traits, and eight "secondary" traits. These votes were weighted, with primary being scored with twice the weight of a secondary, to form a total score for each trait.
The top ten most-selected traits are listed below.
The least-selected traits, with the lowest scores, are listed below.
Every danger of a military character to which the United States is exposed can be met best outside her own territory—at sea.—RADM Alfred Thayer Mahan
Finally the following table shows all seventy-six traits, ranked in order of total score:
Now, the above lists are very interesting, and they do provide some useful results. But the review of individual words, in a list of seventy-six traits, might lead to some erroneous conclusions.
 
Marines have a reasonable expectation that their leaders will come up with plans that will accomplish the mission and give them the best possible chance of succeeding. They do not ask for certainty, just the best possible preparation and skills from their leaders.—USMC Field Manuel 1-0, Leading Marines
What if we grouped the seventy-six traits into a smaller set of more general categories?
Many of the seventy-six traits are related—they refer to a common, more general attribute. For instance "integrity" and "character" are very similar and could be grouped. When we analyzed the seventy-six traits, they seemed to form into seven larger areas, as shown on the chart.
It's interesting to see how the 380 senior seagoing leaders emphasized these seven potential trait groups. To organize by trait groups, we analyzed and normalized the responses across those groups to account for the varying number of traits in each group.
The following table shows the emphasis these collective leaders placed on those seven larger areas:
As you can see, they emphasized character and integrity issues above all else. Next, they wanted a professional teammate—a good shipmate. Third, they valued initiative and a strong work ethic.
What does all this mean?
The bottom-line results are clear and perhaps self-evident.
We queried 380 seagoing leaders representing nine thousand years of experience. They placed six thousand votes against a tally of seventy-six different potential traits they wanted to see in a junior officer assigned to their ship.
And what did they want? Character and Integrity (Honesty). A good shipmate who can work as part of a larger team (Teammate). A hard worker with good attitude and the initiative to get things done (Hard-Working).
They wanted an Honest, Hard-Working Teammate.
They felt that skills could be taught and that judgment and maturity weren't as important, because they would come in time. They felt that personality wasn't as important. (But before you assume that an unpleasant shipboard personality is acceptable, remember that there is a healthy dose of "personality" embedded in the ability to work well on teams, which was highly valued.)
So there it is—the results of the survey—the bottom line of the latest leadership list: To be a successful junior officer at sea, these collective old salts say, be an
Honest, Hard-Working Teammate.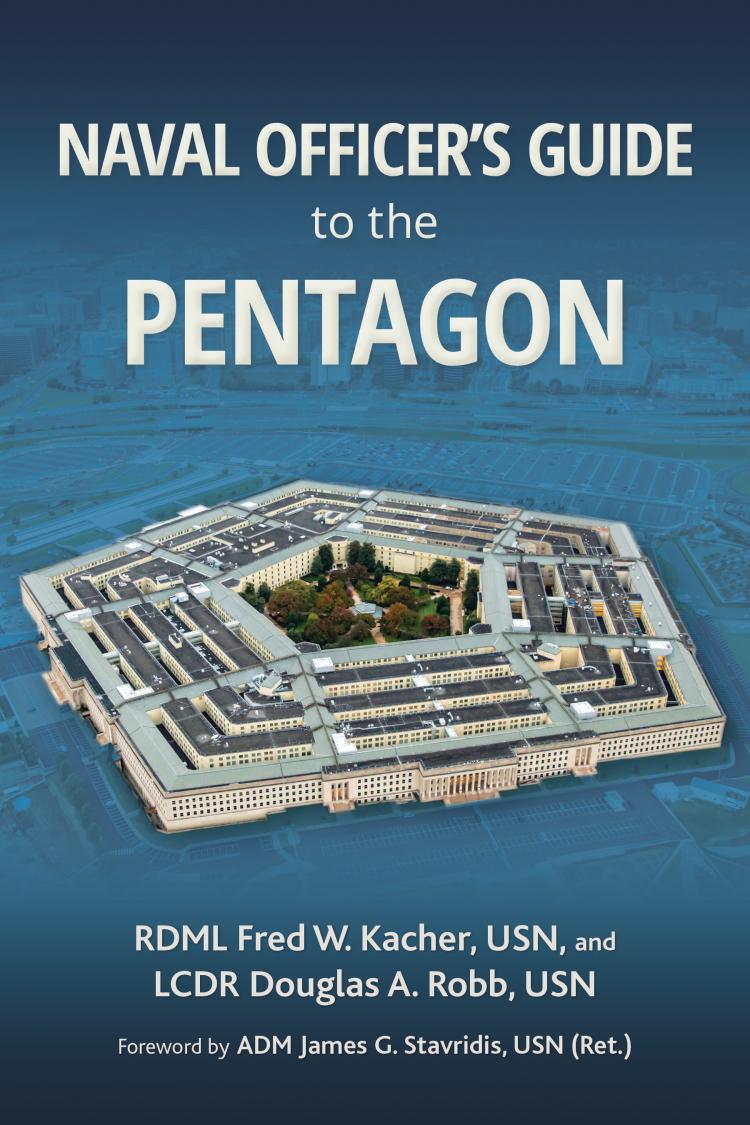 Naval Officer's Guide to the Pentagon
As naval officers transition to rewarding and challenging jobs ashore, The Naval Officer's Guide to the Pentagon offers a valuable helping hand along the journey. This practical guide advises officers of all paygrades, experience levels, and warfare communities on life and work in Washington, D.C., and in the Pentagon, in particular.
The book is a user-friendly "one-stop shop" for information ...
Available Formats:
Hardcover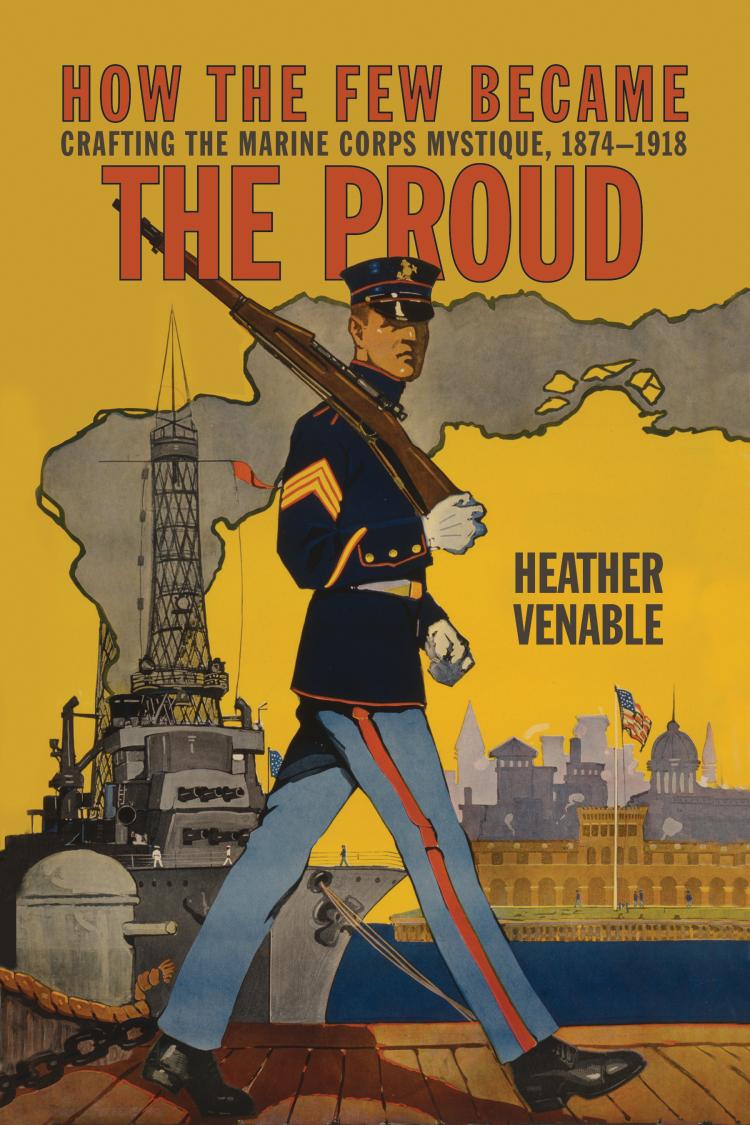 How the Few Became the Proud
Crafting the Marine Corps Mystique, 1874-1918
For more than half of its existence, members of the Marine Corps largely self-identified as soldiers. It did not yet mean something distinct to be a Marine, either to themselves or to the public at large. As neither a land-based organization like the Army nor an entirely sea-based one like the Navy, the Corps' missions overlapped with both institutions.
This ...
Available Formats:
Hardcover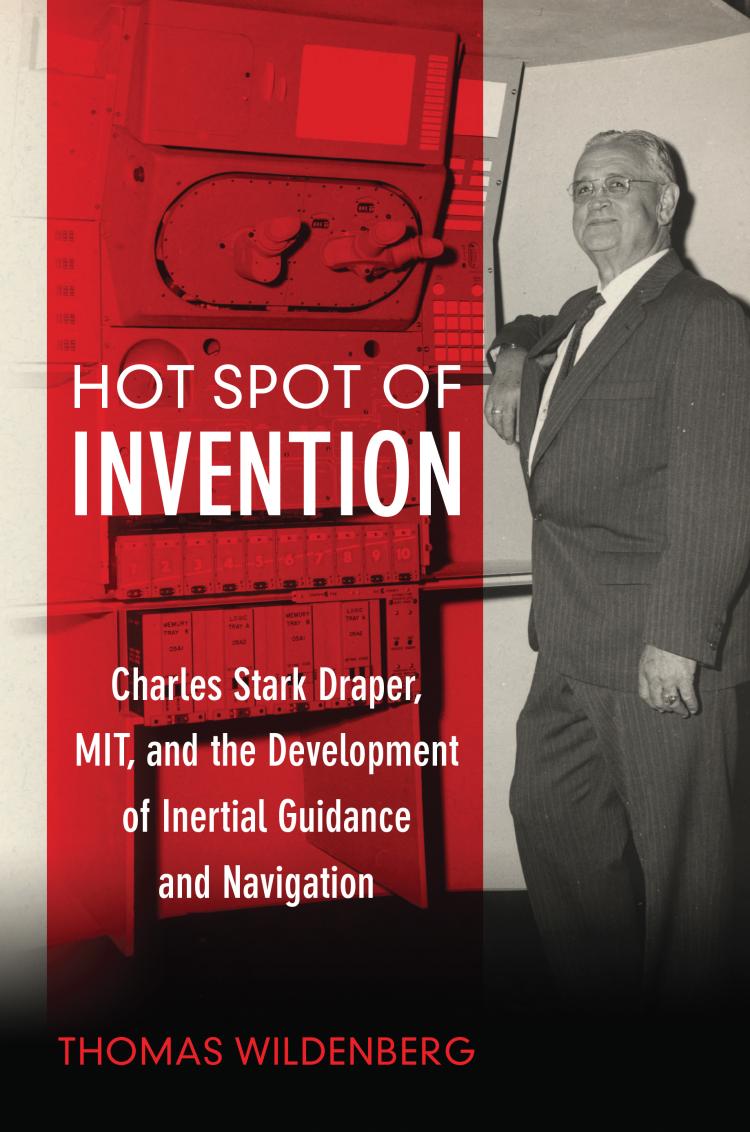 Hot Spot of Invention
Charles Stark Draper, MIT, and the Development of Inertial Guidance and Navigation
Charles Stark Draper, often referred to as "The Father of Inertial Navigation," was the moving force behind the development of the floated gyroscope in the United States. Engineer, scientist, inventor, inspiring teacher, and dynamic leader, Draper founded the laboratory that brought inertial navigation to fruition for operational use in submarines, aircraft, and space vehicles. These factors alone make him worthy ...
Available Formats:
Hardcover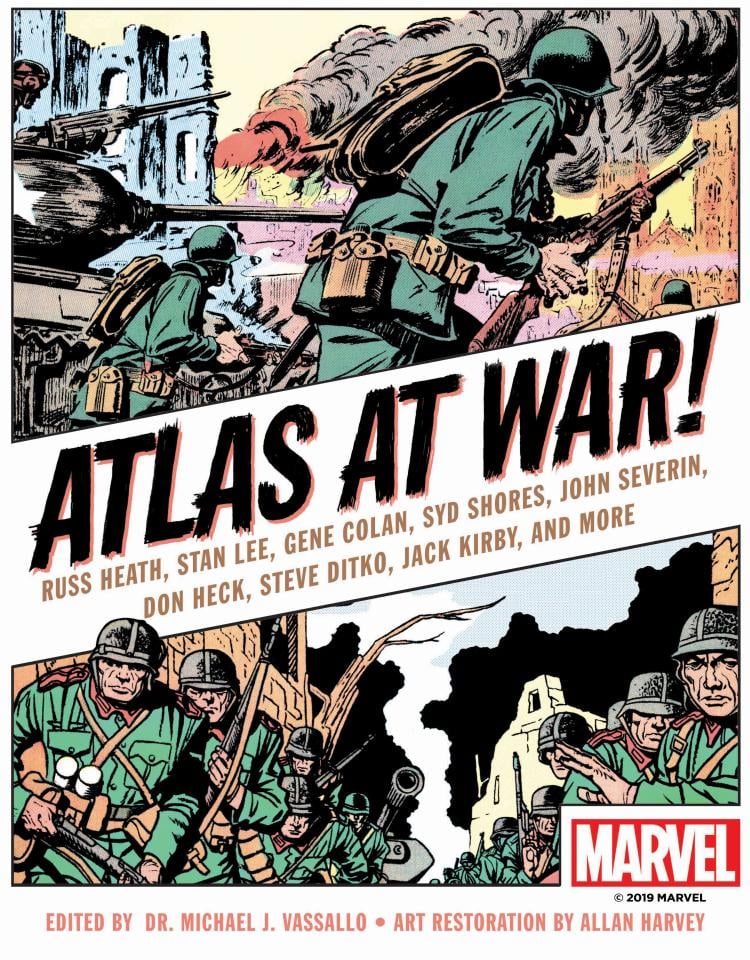 Atlas at War
Atlas at War! collects fifty hard-hitting stories from Atlas Comics, the company that became Marvel Comics and published more war titles than anyone in the industry between the years 1951 and 1960.
Comics historian Dr. Michael J. Vassallo has chosen the best of the best, many of which are coming back into print for the first time, from sixteen different ...
Available Formats:
Hardcover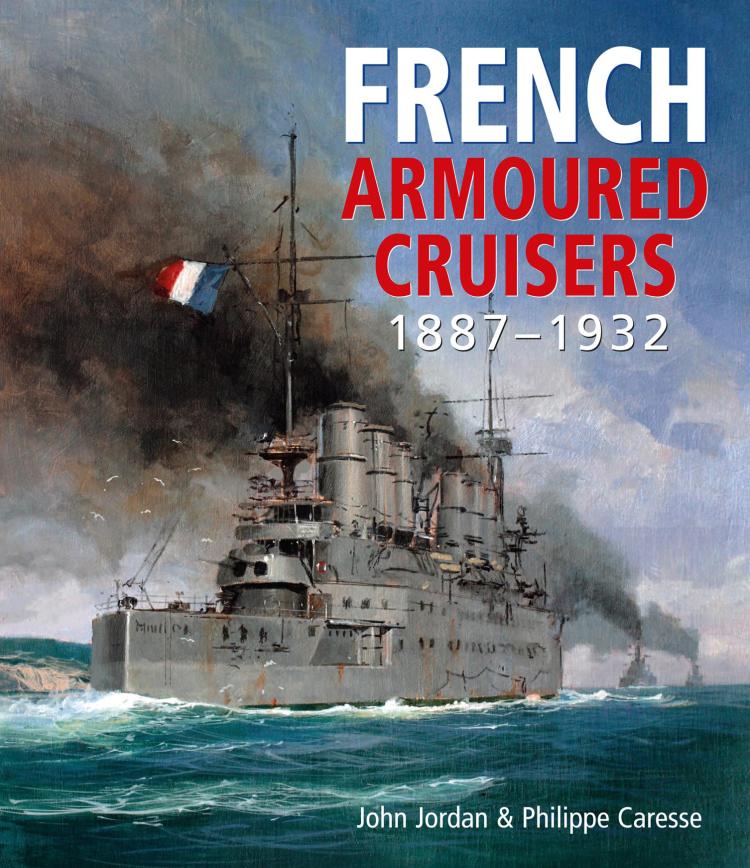 French Armoured Cruisers 1887-1932
Of all the threats faced by the Royal Navy during the first years of the twentieth century, the one which stood out was the risk to Britain's sea lines of communication posed by France's armored cruisers. Fast, well-armed, and well-protected, these ships could have evaded any attempted blockade of the French ports and, supported by a worldwide network of overseas ...
Available Formats:
Hardcover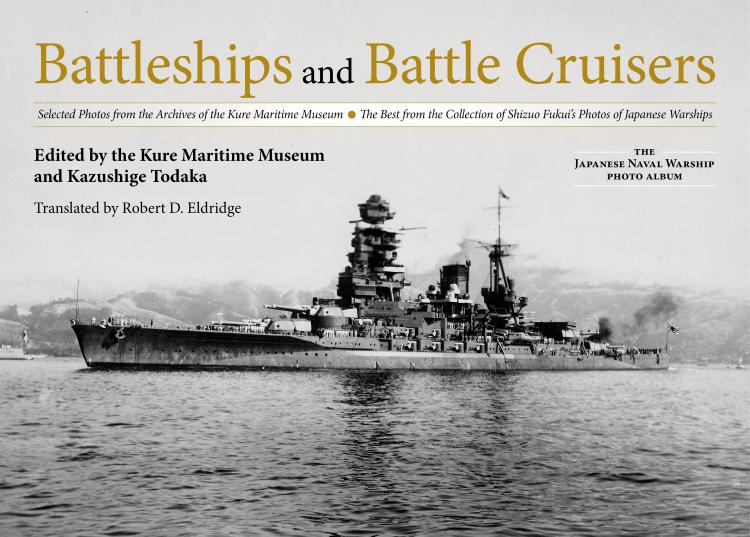 Battleships and Battle Cruisers
Selected Photos from the Archives of the Kure Maritime Museum, The Best from the Collection of Shizuo Fukui's Photos of Japanese Warships

Originally published in Japan in 2005, each album in The Japanese Naval Warship photo album series contains official photographs provided by the Kure Maritime Museum, as well as those taken by private individuals. These pictorial records document the main types of Japanese vessels, from battleships to submarines, based on the best images from Shizuo Fukui, a former Imperial Japanese Navy ...
Available Formats:
Hardcover