Displaying 1 - 10 of 10
The Official Chronology of the U.S. Navy in World War II
Ten years after the close of World War II, the U.S. Navy published a chronology of its operations in the war. Long out of print, the work focused on what were then defined as critical and decisive events. It ignored a multitude of combat actions as well as the loss or damage of many types of U.S. ships and craft—particularly ...
Available Formats:
Softcover
Navies in the 21st Century
What is the purpose of navies in the modern world, and what types of warship does this require? This volume tackles these questions by looking at naval developments, both technological and operational, in the quarter century since the end of the Cold War. It provides the overall political and economic context, assesses significant naval operations from the first Gulf War ...
Available Formats:
Hardcover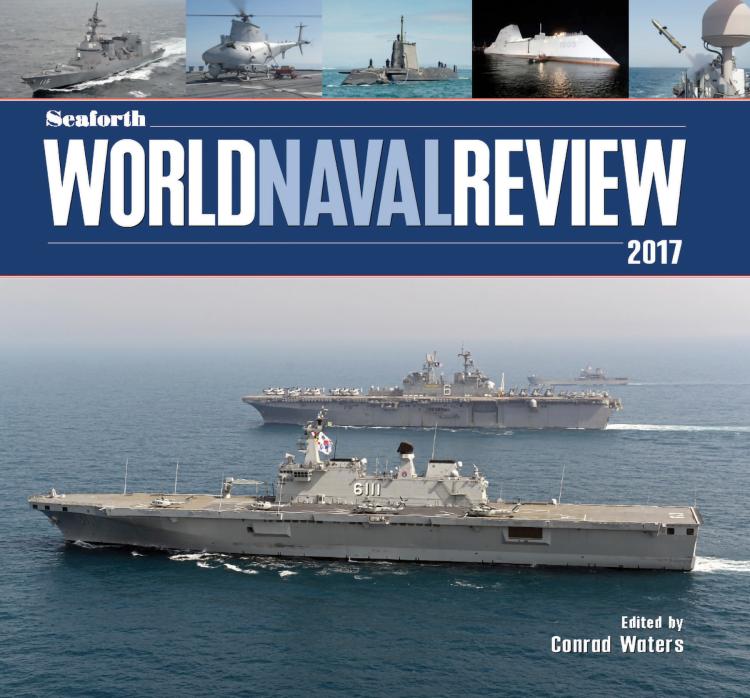 Seaforth World Naval Review 2017
This annual has an established reputation as an authoritative but affordable summary of all that has happened in the naval world in the previous twelve months. It combines regional surveys with major articles on noteworthy new ships and other important developments. Besides the latest warship projects, it also looks at wider issues of importance to navies, such as aviation and ...
Available Formats:
Hardcover