Displaying 1 - 7 of 7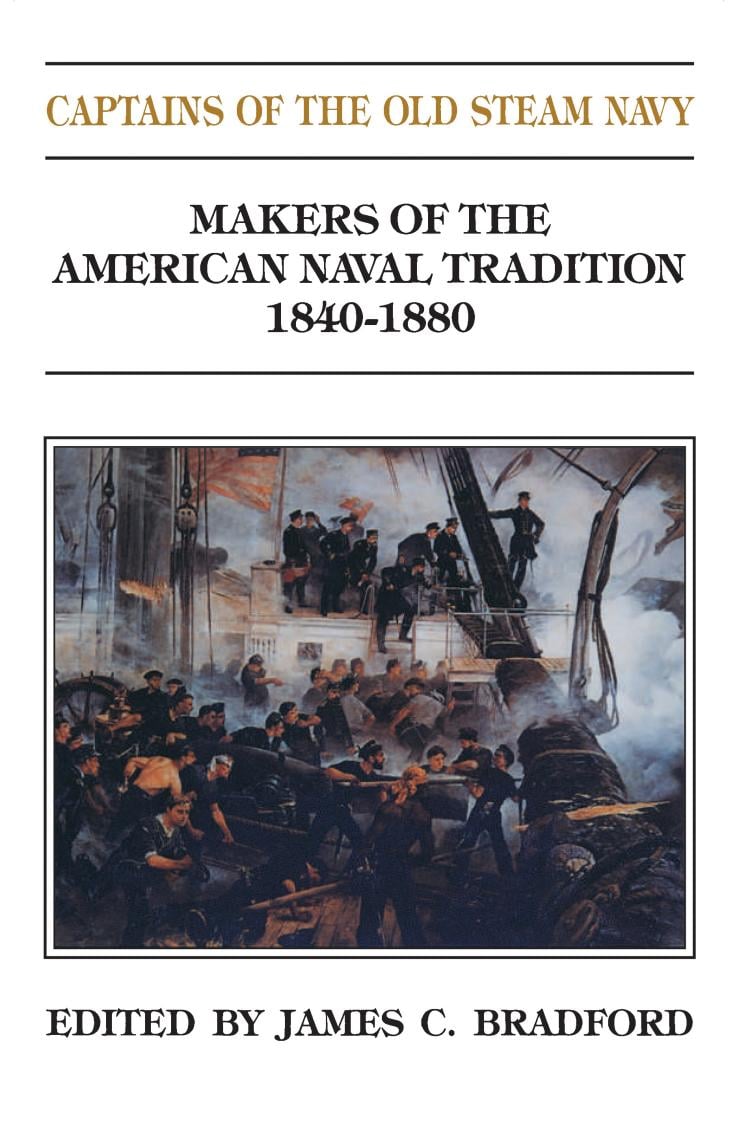 Captains of the Old Steam Navy
Makers of the American Naval Tradition 1840-1880
Now in paperback for the first time, this collection of biographical essays delves into the careers of thirteen colorful naval leaders who guided the U.S. Navy through four turbulent decades of transition. Interpretive in approach, each essay emphasizes facets of the officer's personality or aspects of his career that made lasting contributions to the navy.
Available Formats:
Softcover
Command Under Sail
Makers of the American Naval Tradition 1775-1850
This entertaining collection of essays takes a biographical approach to early American naval history. The period from 1775 to 1850 was a trying time for the infant navy, a time when much was demanded of individual officers. New in paperback, this book focuses not only on battles and ships but on the colorful men, such as Oliver Hazard Perry and ...
Available Formats:
Softcover
Quarterdeck and Bridge
Two Centuries of American Naval Leaders
This superb collection of biographical essays tells the story of the U.S. Navy through the lives of the officers who forged its traditions. The essayists are leading naval historians who assess the careers of these men and their impact on the naval service, from the Continental Navy of the American Revolution to the nuclear Navy of the Cold War.
Available Formats:
Softcover